29Jan5:12 pmEST
Kinda Takes the Shine off That Flush, Don't It?
To update this blog post from January 4th, the strikingly similar technical patterns in 2014 IPOs BABA and GPRO are playing out incredibly well. After earnings this morning, BABA is gapping down below well-defined support after a "throwback," or retrace up to the scene of its breakdown, just like GPRO did before flushing lower late-last year. It is worth repeating that these are not just random lines drawn on charts--There is psychology and sentiment to be gleaned from the price patterns. And you would be misguided or doing yourself disservice to ignore them, even into earnings. Specifically, as I wrote earlier this month:
Note the comparable descending triangles I have highlighted on each chart, with a series of lower swing highs (resistance, upper light blue line which is downsloping), against well-defined support (lower light blue line, horizontal). Typically, the selling pressure builds with the lower highs against the support, leading to the breakdown.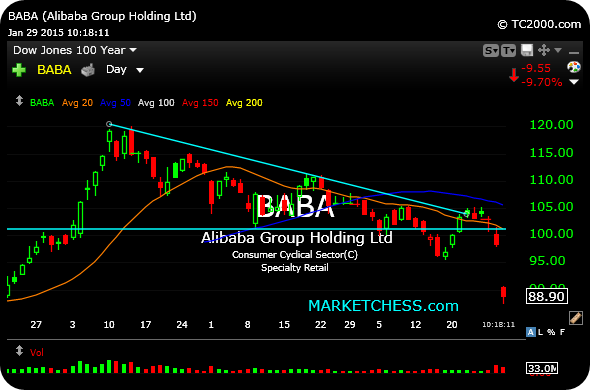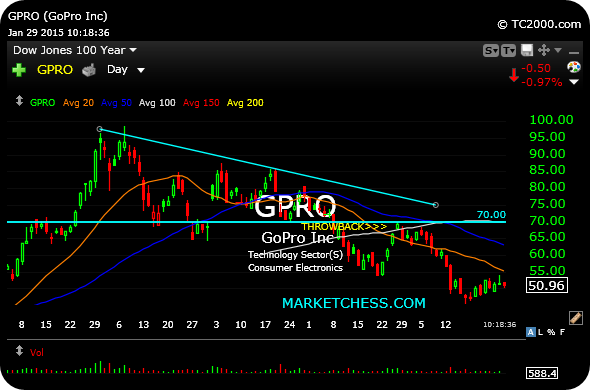 Stock Market Recap 01/29/15 ... Cold Weakness When There Sho...