01Mar9:56 amEST
Sunday Matinée at Market Chess Cinemas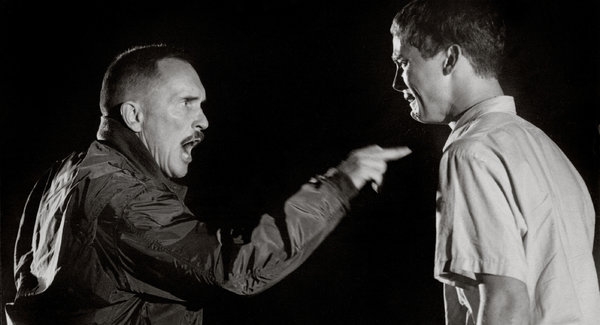 The Great Santini (1979) showcases Robert Duvall's legendary acting talent in his role as an domineering military father. Based on the novel of the same name by Pan Conroy, this film has stood the test of time and is worth a viewing.
via imdb.com:
In 1962, the Marine Corps family, the Meechums - parents Lieutenant Colonel Wilbur "Bull" Meechum and Lillian Meechum, and their four children Ben Meechum, Mary Anne Meechum, Karen Meechum and Matthew Meechum - are moving like they do most years, this time to Beaufort, South Carolina. Bull - nicknamed "the Great Santini" - is known as a great pilot, but has gotten into much trouble in the past for his sophomoric behavior. He runs his family much as a military commander, where they are all to obey his orders without question. Everything he does within the family context he reasons is to build character, but in reality everything ends up being about him. The oldest Ben, approaching manhood, is the one of his offspring who has the greatest issue with his father. Ben wants his respect, but isn't sure if he really loves him.
Saturday Study Session 02/28... Weekend Video Strategy Sessi...