12Mar10:58 amEST
A Clear Setup for the Underwater Names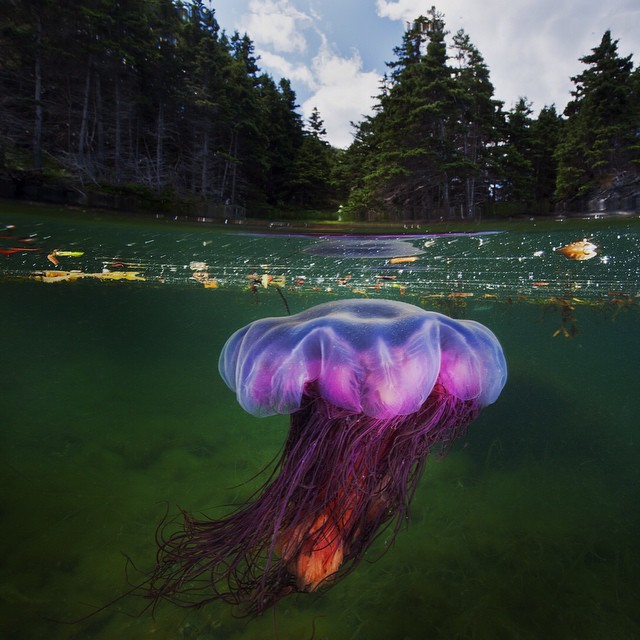 With the U.S. Dollar finally pausing, at least thus far this morning, I am keeping an eye out for silver.
We know silver has been dreadful over the last six weeks especially. But it may be ripe for a quick bounce trade on the long side.
On the daily chart for the silver ETF, below, note yesterday's "hammer" upside reversal candlestick (it can, in fact, be red and still valid) followed by today's grinding action.
If we see a move over $15 along with the Dollar not snapping back to green I would consider a levered long play, via AGQ or USLV. I would suggest a stop-loss below yesterday's lows on SLV of $14.63.
Regarding my current holdings, I still have profit cushion on my CAT FB LVS shorts and SRS long, though CMG LOW UAL are working slightly against me. More on this later.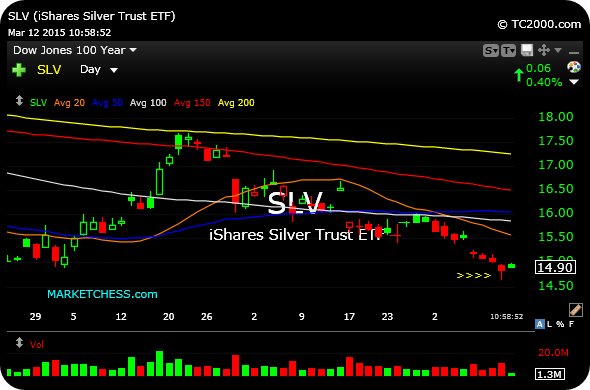 Stock Market Recap 03/11/15 ... Keep an Eye Out for Barnes a...