24Mar2:33 pmEST
The Last Temptation of Rotation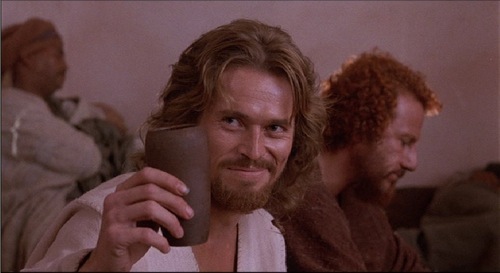 With my X steel long acting well today, the issue of rotation down from biotechs and other extended, leading parts of the market down to select materials and commodities is still viable.
In addition to the resilience in the precious metals and miners in recent sessions, we know copper and the global materials miners are trying to pick up some relative strength with stealth moves higher.
While the social stocks like FB TWTR and perhaps LNKD seem like obvious rotation plays here, it is worth repeating that tons of eyeballs are on them and I would not be surprised to see some harsh shaking of them this week or next.
But if the materials and miners rotation thesis is to hold true, I am looking to see if other steels participate beyond X, namely AKS.
On the 30-minute chart, below, if AKS clears $4.15 above I think it would be a good start for bulls to get a squeeze going there, too.
Also note that the last rotation in the 2003-2007 bull market was down to the materials and miners, too, even as many other parts of the market had already topped out well in advance.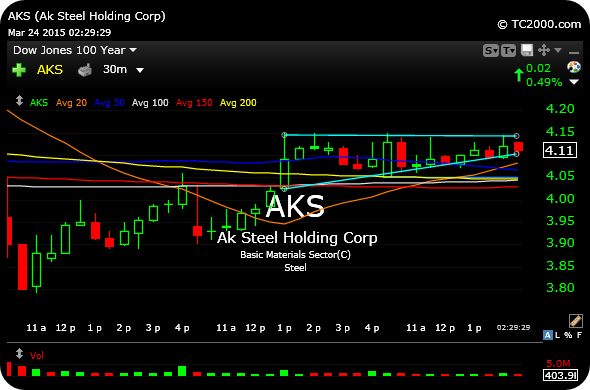 Courting the Financials; Che... Simon Says Pay Attention to ...