31Mar1:06 pmEST
View from the Shoreline of Support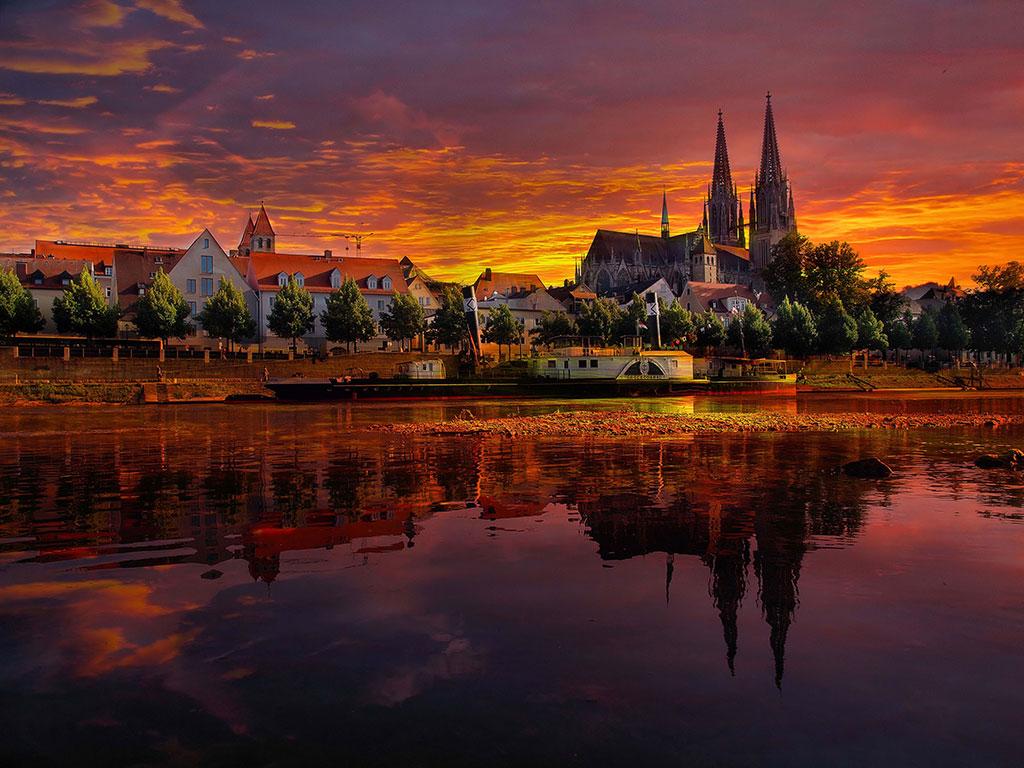 From the proverbial shoreline of support which we looked at last week, the SPY (actively-traded ETF for the S&P 500 Index) has since staged a multi-day bounce.
Recall those hourly charts of the SPY and QQQ, as the SPY hourly is updated below to show the bounce off the light blue horizontal line.
Until this broad range is broken, in terms of either light blue line lower or new all-time highs above, I expect two-way trading to continue to work, even within sectors like biotechnology.
With respect to the SPY, the $207 level just below looks to be first minor support I am watching to see if buyers can defend to prevent another lower swing high.
If we lose that, I would consider pressing bearish bets to play for a prospective range breakdown into April, which may very well include another round with the erratic UVXY or VXX ETFs.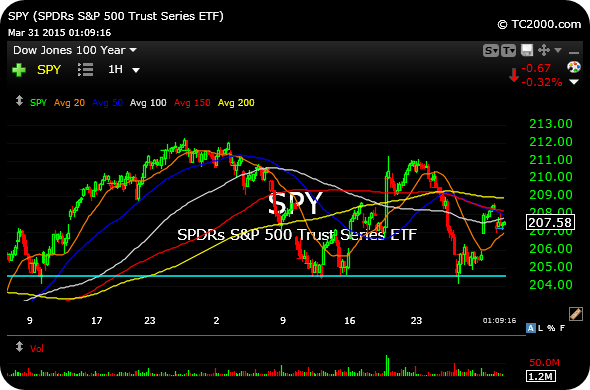 Adding to a Position; Chess ... Betting on the Credit Card T...