19Jun10:21 amEST
Barbecues and Ball Games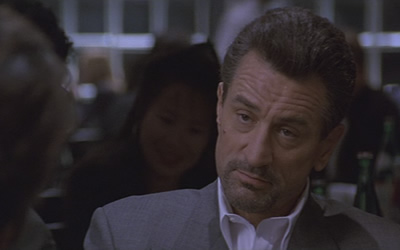 After shorting bonds twice in recent months, via a long TBT position, the recent weakness in Treasuries still had me reticent to press into the Fed. Now that the FOMC meeting, presser, announcement, and members' forecasts have come and gone, Treasuries are catching a bit of a relief bounce this morning.
Rate-sensitive sectors, such as REITs and utilities, which typically move in sympathy with bond prices and inverse to yields, have finally been sustaining snapback rallies from badly beaten-down sector ETF daily charts (IYR and XLU, respectively). Thus, they may have actually been front-running some type of bounce in bonds to cap off this week.
Looking forward, we could easily see Treasuries sustain a rally into the July 4th holiday before the bond bear potentially resumes into the heart of summer, with another spike in rates.
To be sure, a move up to $120 on the TLT ETF, daily chart below, seems within shot, if not the 50-day moving average. So bonds may get that patriotic bounce, after all.
Elsewhere, TKMR is this morning's reminder of the constant risk in the biotech space, with a large gap own there. But the sector remains in a fierce overall bull run, with small cap long ideas like CORT on my radar.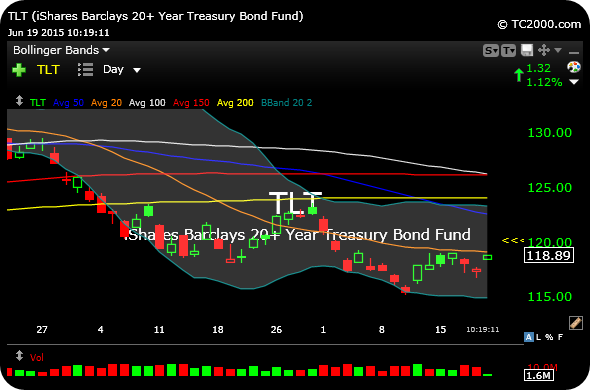 Stock Market Recap 06/18/15 ... A Funny Thing Happened on th...