29Jul12:41 pmEST
Barrels Back in Action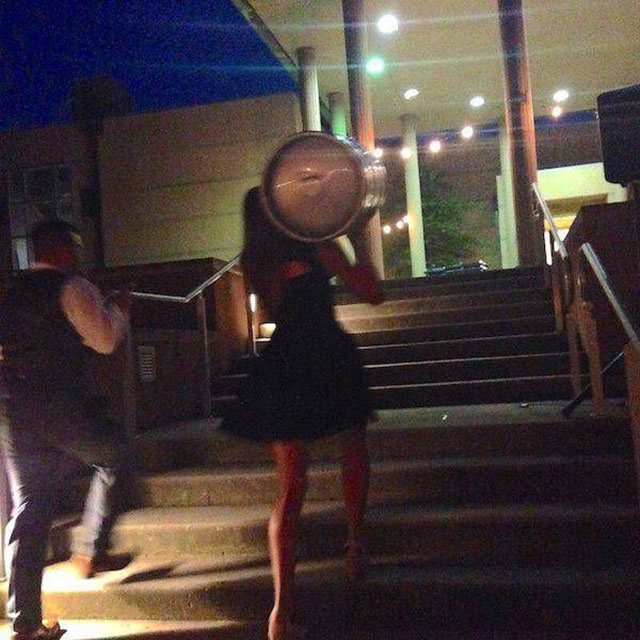 Crude oil saw a nice spike up after the inventory report this morning, along with the energy complex at-large on the back of yesterday's relief rally.
If this is to materialize into a more sustainable counter-trend long trade, then keying off the 15-minute USO ETF chart, below, should see bulls take us back over the morning high, up and out of the highlighted "bull flag."
Of course, leaning too heavily across asset classes in front of the FOMC may lead to something violent whipsaws. But the action of late does compel us to keep an open mind to a snapback rally in beaten-down and out of favor commodities.
I will discuss the other commodities' bounces for Members of the Market Chess Subscription Services in my usual Midday Video, filming now.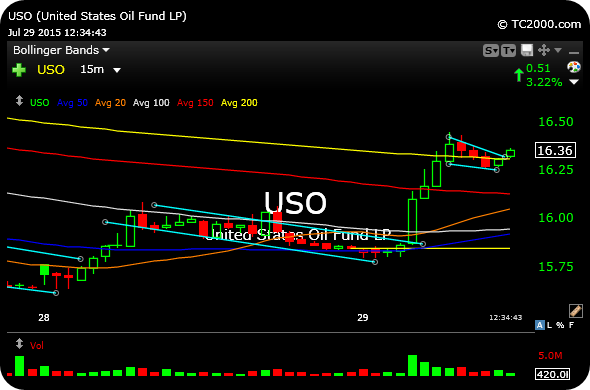 Lots of Topping on the Socia... You Better Lawyer Up Into Th...