06Aug3:09 pmEST
The SUNE Swoon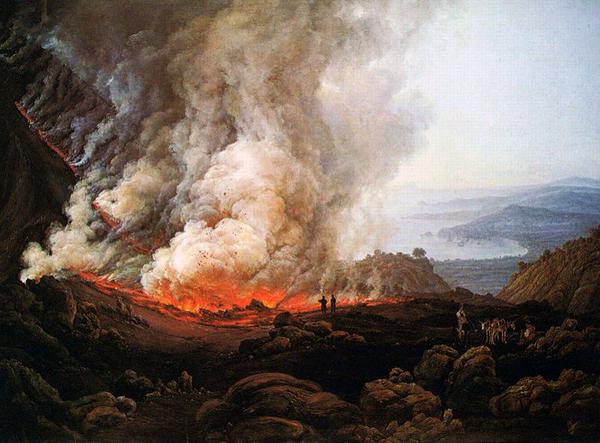 Despite a mild bounce in energy stocks today, solar stocks as a whole are getting pounded, once again.
From a technical perspective, the bull thesis surrounding solars has been a flimsy one for a while now, one in which seemed as more of a flash in the pan than anything else. Fundamentally, the "shift" to solar energy may take a good while to play out, with plenty of hiccups and even bankruptcies along the way.
The latest victim looks to be SunEdison, taking a 24% shellacking after earning, seen on the daily chart, below.
If the damage in solars were limited to the SUNE swoon, then that would be one thing. But YGE looks to be at risk of heading to zero, already a penny stock. And SCTY is also getting pounded today at resistance.
Also note the TAN, solar ETF, is at risk of a daily chart descending triangle.
Perhaps most concerning is that the solars are weak on a day when energy stocks are staging a long overdue bounce. The issue then becomes whether the sector may need to see a cathartic washout of all momentum players before a true bottom is achieved.
Elsewhere, equites are bouncing around intraday, but headed into the jobs number tomorrow morning we have yet to see any type of textbook V-bounce.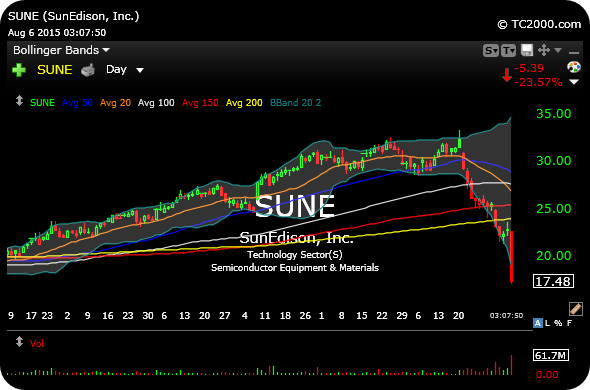 You Always Wait Three Days t... Stock Market Recap 08/06/15 ...