19Oct10:10 amEST
Shrugging Off the Old-Fashioned Haircut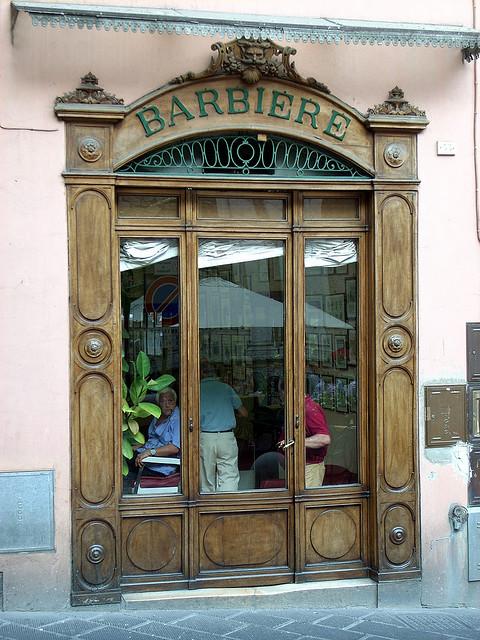 Equities are initially brushing off an earnings miss and 5%-plus sell-off in major bank, Morgan Stanley.
On the weekly chart for MS, below, note the potential for a bear flag consolidation (light blue lines), which means this morning's selling may be just the beginning of a fresh leg lower. That said, other banks seem none too worried initially, with BAC C WFC all green as I write this.
Another interesting development this morning is to see the small caps in the Russell outperform, ignoring crude oil flashing red.
Overall, we are still looking to see if the rallies int he S&P 500 can overtake the scene of the late-August breakdown, up around 2045--News-driven moves like the monstrous rally in WTW after the Oprah stake are essentially nothing more than a distraction from that issue.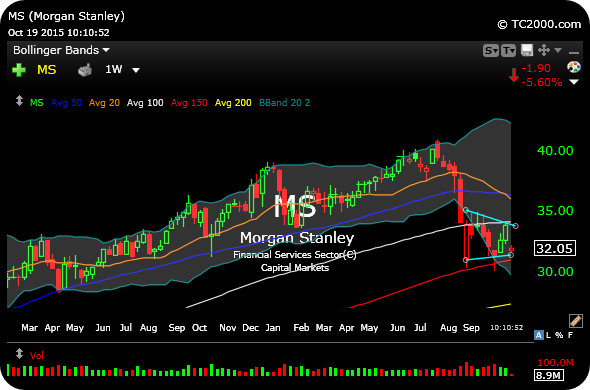 Weekend Overview and Analysi... Right Where You'd Expect The...