29Nov11:02 amEST
Sunday Matinée at Market Chess Cinemas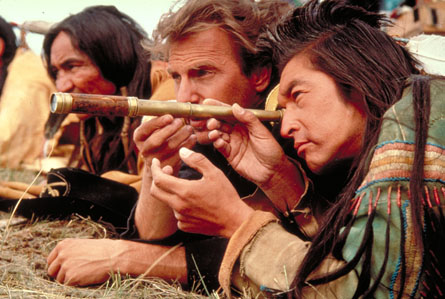 Great film. Great soundtrack.
That is how I describe Dances With Wolves (1990), Kevin Costner's western epic which is twenty-five years old now.
Costner has made plenty of other films in his career, but this one has his fingerprints all over it more than the others, including the backstory about his friend Michael Blake (who wrote the novel and adapted screenplay).
Summing up the film's plot in a few sentences never seems to do a sweeping epic like this justice.
via YouTube:
Rewarded for his heroism in the Civil War, Lt. John Dunbar (Kevin Costner) wants to see the American frontier before it is gone. He is assigned to an abandoned fort, where a Sioux tribe is his only neighbor. Overcoming the language barrier and their mutual fear and distrust, Dunbar and the proud Indians gradually become friends. Eventually, he falls in love with the beautiful Stands With a Fist (Mary McDonnell) a white woman raised by the tribe.
Everything You Need to Know ... Weekend Overview and Analysi...