30Nov10:43 amEST
Action on the Other Side of the Street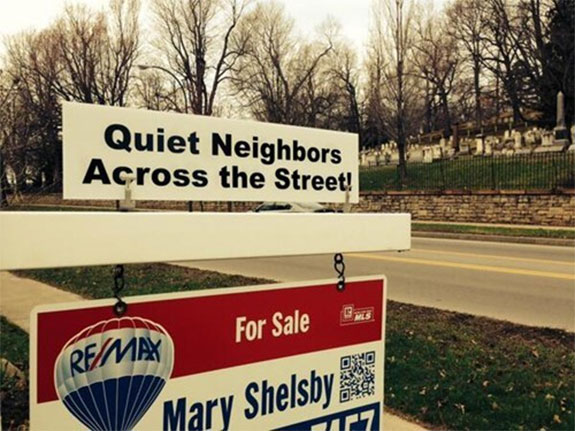 The small cap issues in the Russell 2000 Index continue to outperform this morning, staying green as I write this despite a sharp downside reversal in biotechnology stocks. Apple is also an early outperformer, with $120 still being the hurdle to clear and, more importantly, hold over. Meanwhile, other names like EBAY are having trouble holding onto early strength.
At the moment, we have a mixed market with perhaps a bit of a Thanksgiving hangover, with a side of poor economic data mixed in.
Regarding a name like LULU, the market has plenty of these types of charts, insofar as "popular" brand names which many had been expecting to turn back up this autumn. Similar comments apply to the likes of GPRO SHAK WFM.
But the market is the ultimate arbiter. We had discussed LULU as a short idea for Members in the full-length Weekend Video. And the downgrade this morning only adds credence to the broadening channel pattern highlighted below on the daily timeframe, occurring in a downtrend after breaking below a widely-watched sideways base in September. I still view the name as a short into weak bounces.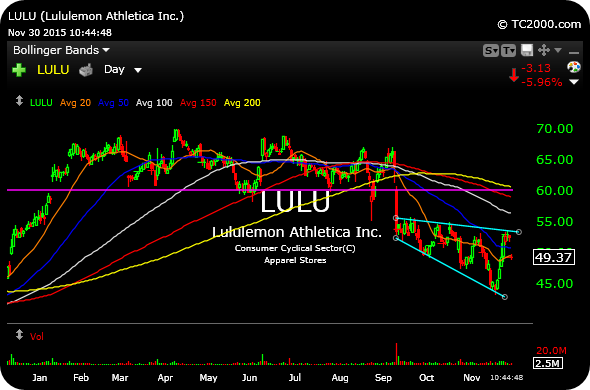 Weekend Overview and Analysi... You Like That FedEx Rising W...