02Dec3:14 pmEST
Old-Fashioned But Not Obsolete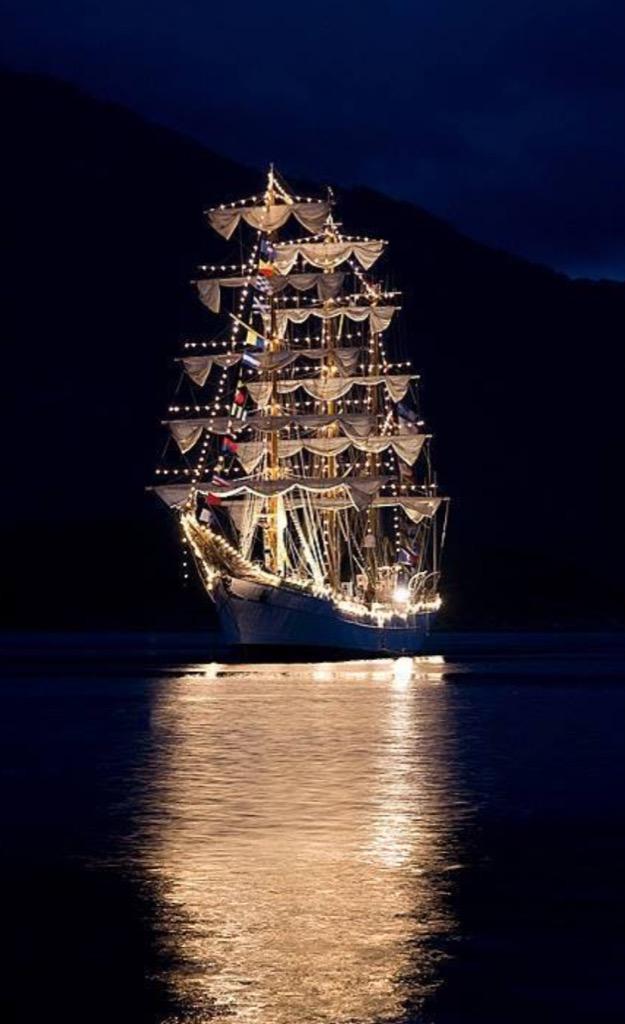 As much fun as many market players and pundits have had at castigating the transports, what with "Dow Theory" being seen as a relic of Wall Street past, the reality is that the Dow Jones Transportation Average topped out a little over one year ago and remains in a bear market.
That 200-day moving average, the yellow line on the daily chart of the transports, below, continues to clearly decline. Moreover, the hopeful bounces in recent days have fizzled out, as we now have an apparent triangle breakdown on our hands today amid the rails getting decimated: CP CSX KSU UNP, to name a few.
We looked at FDX earlier in the week as a vulnerable major air courier. And I suspect all transports are now at risk as shorts. Beyond that, this is all happening as crude weakens, which "should" be helping the transports.
I recognize all of the arguments about the new economy, new social/internet firms substantially outweighing the lagging transports. But to trivialize the transport at-large continues to be simply another variation of the "this time it is different" argument.
Dow Theory and non-confirmation may very well be old-fashioned. But until equities can sustain a broad move higher without them it is unlikely to now be obsolete.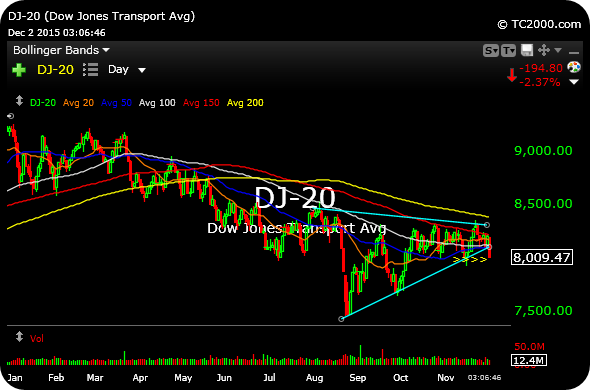 Last Run Before the Eruption Stock Market Recap 12/02/15 ...