18Dec11:01 amEST
On the Lookout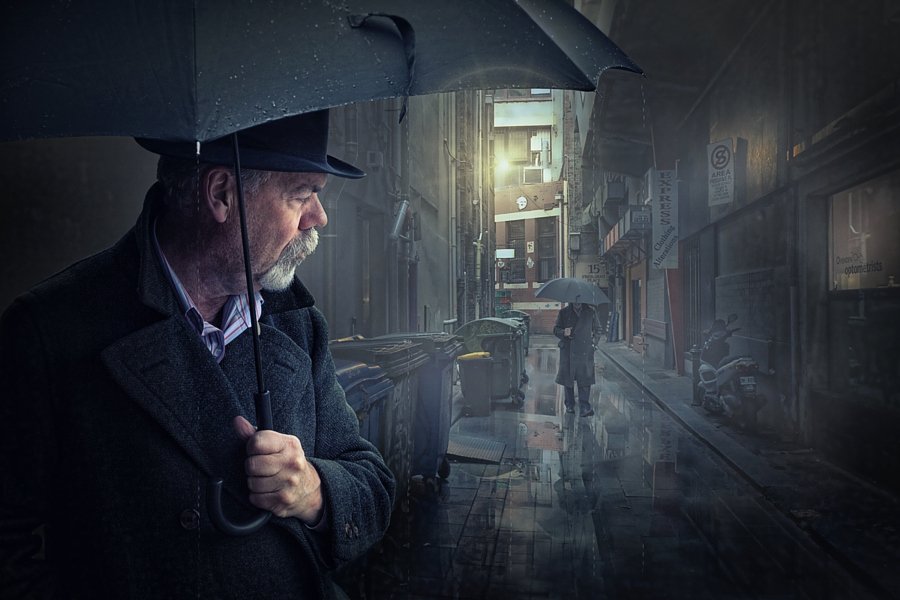 While Apple continues to struggle, BlackBerry is clearing some serious prior price resistance this morning. This type of action is likely to confuse many traders and investors, given how widely-owned and loved AAPL is, while BBRY has essentially become the laughingstock of the market at times.
Headed into 2016, we may very well see a narrowing of that spread, though clearly Apple is still a dominant player and BBRY has a long road ahead of it to rise from its failures. Still, perhaps BBRY makes a modest comeback and AAPL disappoints on some level. If so, both stock prices could easily reset hard.
On the updated BBRY daily chart, below, holding over $8 is now the big test, with a plethora of shorts to squeeze. Conversely, AAPL has been unable to muster much of a bounce this. We locked in profits in a short earlier in the week, before FOMC, but we are stalking any bear flags for fresh entries.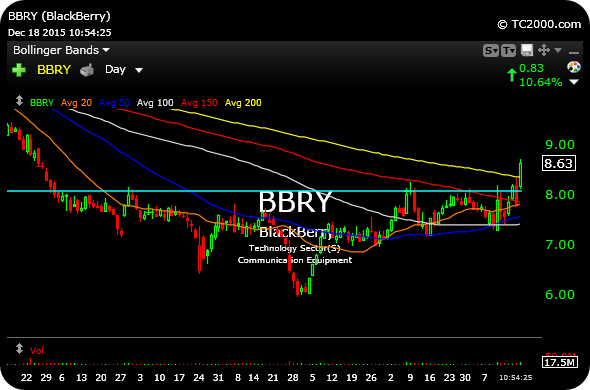 Stock Market Recap 12/17/15 ... Homebuilders on Track for Co...