14Feb11:56 amEST
Sunday Matinée at Market Chess Cinemas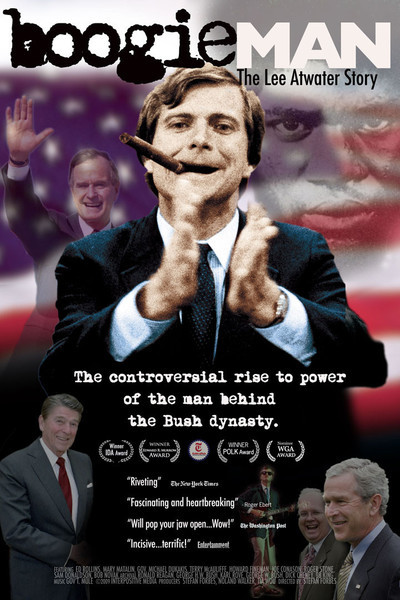 Regardless of your political affiliations, one thing is certain: As we move throughout this year politics will become increasingly prominent on the national stage headed into the November 2016 general election.
With this in mind, an excellent documentary/biography to watch is Boogie Man: The Lee Atwater Story (2008).
Viewers from all points on the political spectrum (as well as those off the political map) ought to enjoy this high quality piece about Lee Atwater, one of the most polarizing, cunning, and legendary political minds to ever enter politics. Whether you love or hate him, Atwater's political strategies are still seen in various forms today, and his influence cannot be denied.
His (short) life story and background make for great theater and food for though during the current political process.