25Feb10:33 amEST
The Fog Not Yet Lifted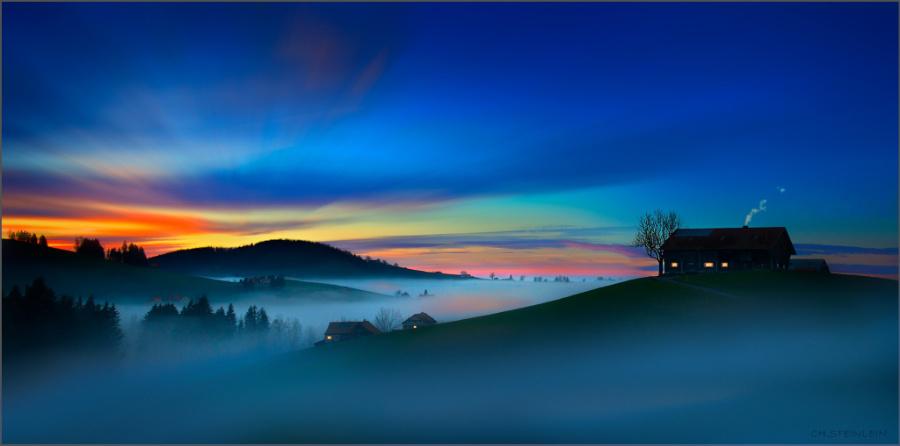 Despite yesterday's pronounced reversal higher in stocks and crude oil, the attempt to follow-through higher this morning has been a sluggish one.
Crude is red as we speak, with USO down more than 2% and large cap energy stocks lagging the market noticeably. Even as the Japanese Yen comes in, stocks are not yet taking the ball and running with it higher.
A name like NFLX, which had been lagging "FANG" stocks for a while now, is spiking up this morning off its 20-day simple moving average, but I am not so sure that is enough evidence to compel a meaningful swing trade. A few of the quick-hitting long ideas we have on watch are not yet moving with much sense of urgency, either.
But bears are not moving with much urgency, either. And hence the sluggish tape early on.
We are keying off this small cap ETF hourly chart, below, going back a few weeks. The $102 level is pronounced resistance here, and below it the excitement about a potential bottom, let alone rally, is going to be tempered.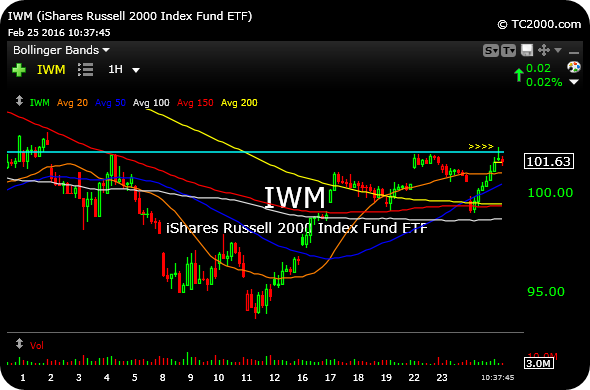 Stock Market Recap 02/24/16 ... Let's Restore the Three Day ...