26Feb10:51 amEST
A Slice of European Humble Pastry Pie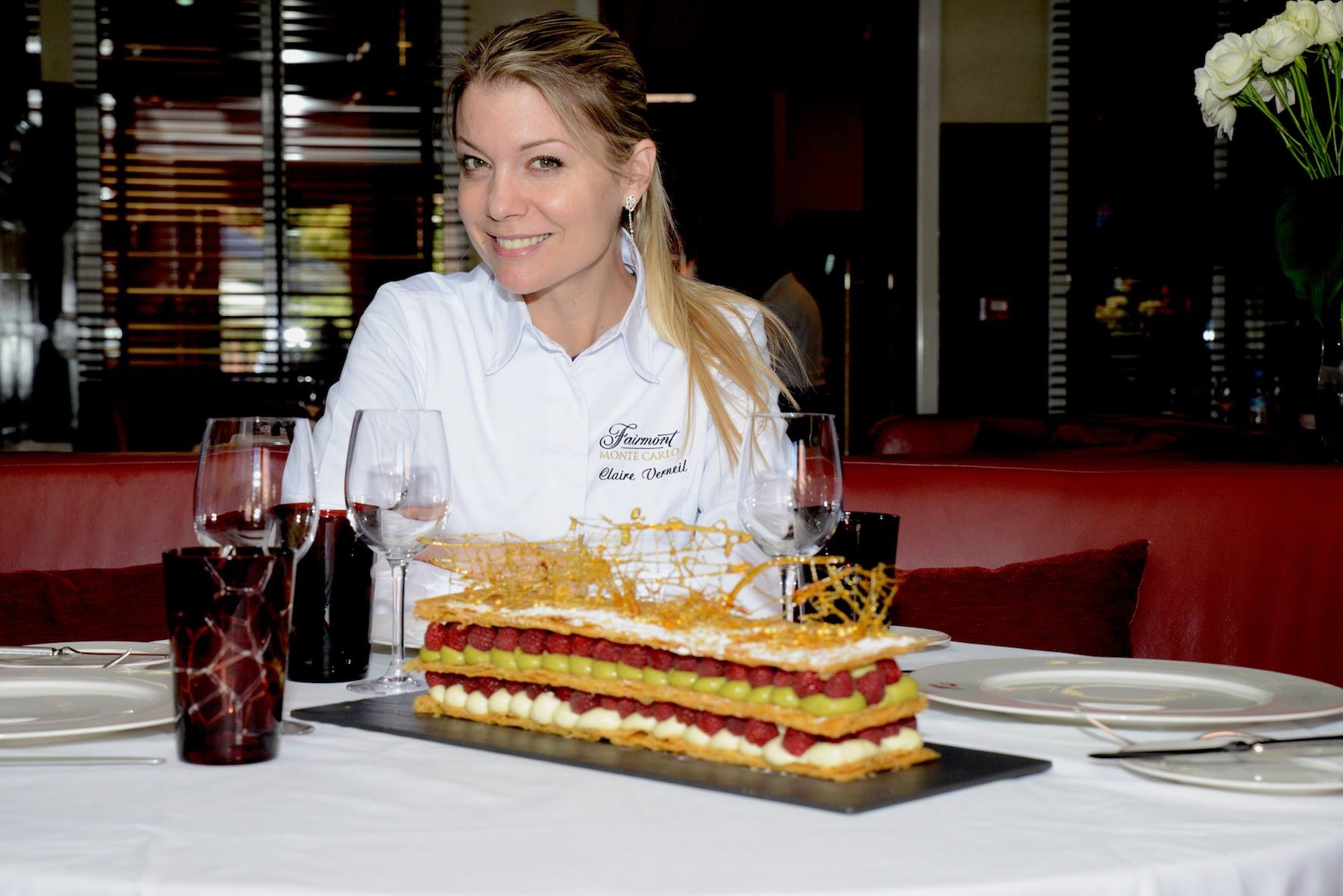 Calling the near-term direction of the Euro of late has required a large slice of humble European pastry pie, perhaps even more than equities, as the Euro has been resilient and featured a vast array of wicked short squeezes in recent months. We have not been playing the Euro much since last summer, but we are still monitoring the overall structure of the charts.
Simply put, the long-term trend has yet to be convincingly reversed higher. And updating the zoomed-out daily chart of the Euro/Dollar cross, below, there is still a viable thesis of a massive bear pennant in lieu of a base bottom to be resolve lower to parity.
EUO is the ultra-bear ETF for the FXE (Euro ETF currency versus a basket of develop economy currencies), and it is back on my radar if this Euro weakness holds into next week.
As for equities, the indices filled their opening gaps for the most part this morning and are bouncing back a bit now. We have a few quick-hitting long ideas on the radar, but are not getting too attached to the bull case, just yet, with declining major moving averages lurking above on the daily charts for the indices, sectors, and many leaders.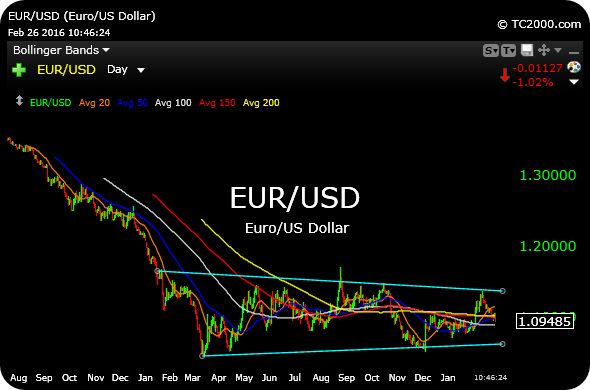 Stock Market Recap 02/25/16 ... Quality Control Friday at th...