26Mar8:53 pmEST
Saturday Night at Market Chess Cinemas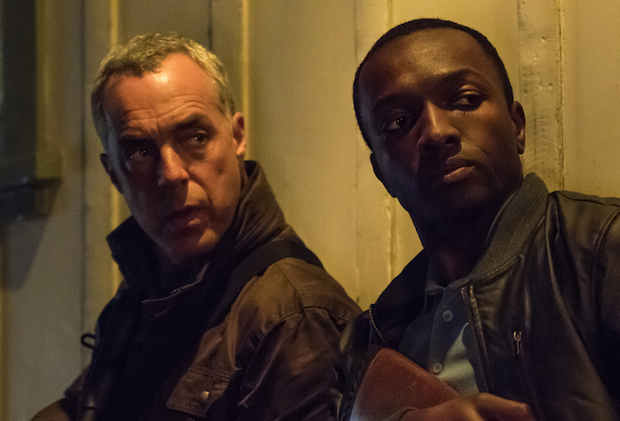 I just finished watching the first two seasons of Bosch, a television series produced by Amazon Studios. Based on three of Michael Connelly's novels: City of Bones, Echo Park, and The Concrete Blonde, Bosch is incredibly impressive on many levels and is not your run-of-the-mill detective drama (of which there are plenty these days).
Titus Welliver (of Deadwood, Lost, Sons of Anarchy fame) stars as Los Angeles Police detective Harry Bosch, who loves jazz music, old Los Angeles culture, and solving homicide cases with old-school grit and sardonic wit.
Also notable are Jamie Hector (Marlo from The Wire) playing a good guy this time around as Bosch's partner in the homicide department, and great character actors in Lance Roddick, Brent Sexton, and Jason Gedrick.
The series has many elements of a noir film, with its jazz-heavy soundtrack helping to set the tone, too. I highly recommend Bosch based on the first two seasons.
Fighting the Good Fight Into... Weekend Overview and Analysi...