02May10:47 amEST
A Sliding Scale of Prices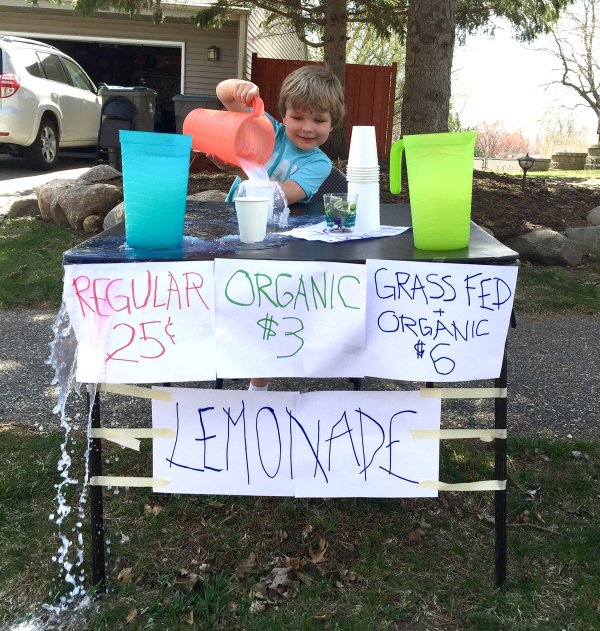 We have a pretty sloppy bounce in play this morning, with biotechnology and healthcare issues notably lagging. To be sure, the VRX sell-off in light of the roasting the firm endured over the weekend in Omaha is not likely helping the bull case.
But the larger issue is still a general lack of leadership in the market, beyond AMZN and FB. That may change this week is PCLN and TSLA scream to new highs.
For now, though, our zoomed-out 30-minute chart of the IWM (small cap ETF) continues to give Members good context of this seemingly random action.
Note how the recent range support breakdown is now serving as resistance into bounces. I suspect bulls need IWM over $113 with a bit more authority in order to stem the tide of selling, and flip the biotechs green again. Otherwise, if $113 rejects price alway we have a fairly textbook short setup.
Above $113, we look to the upper end of the range of $114.15, which broke bulls' hearts last week in failing to hold the breakout.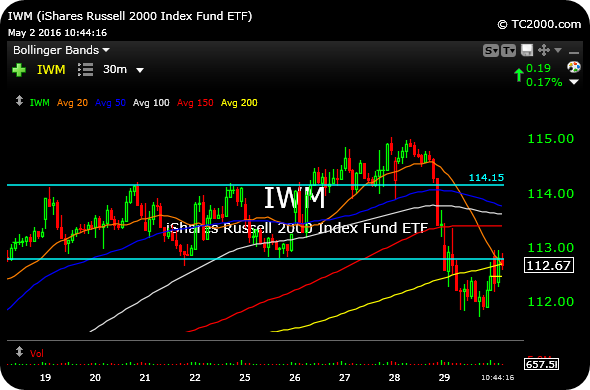 Weekend Overview and Analysi... Not Quite the Memorial Day M...