14May6:57 pmEST
Saturday Night at Market Chess Cinemas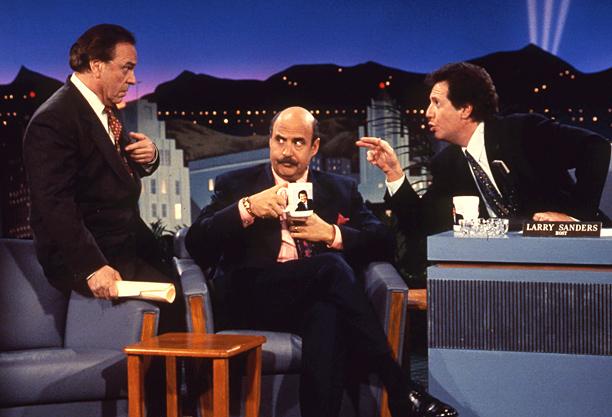 The untimely death of Garry Shandling earlier this year saw the world losing an incredibly underrated comedian.
It is truly unfortunate that The Larry Sanders Show, in which Shandling played the lead, ran on HBO as a sitcom from 1992-1998, before the era of ubiquitous streaming television shows for all to watch. Thus, its brilliance will likely be lost on many if for no other reason than they did not know about the show and never knew to watch it.
But if you can get your hands on it (HBO is currently in the process of renegotiating the rights to the show to air it on HBO Go and HBO Now, the cable net's authenticated and stand-alone streaming services, respectively), it will be well worth the viewing.
Jeffrey Tambor and the great Rip Torn also star in the series, which has a great many A-list cameos by stars who appear on the fictional late night TV show, complete with behind-the-scenes hilarity.
In many ways, this series paved the way for other HBO shows such as Oz, The Sopranos, and Deadwood. And the list of future stars which appear on the show is lengthy and impressive, including Jon Stewart, Janeane Garofalo, Bob Odenkirk, Kathryn Harrold, Scott Thompson and Jeremy Piven.
The clip below with Robin Williams is just one example of the original nature of the series.
A Backdrop of New Mexico Arc... Weekend Overview and Analysi...