12Jun12:03 pmEST
Sunday Matinée at Market Chess Cinemas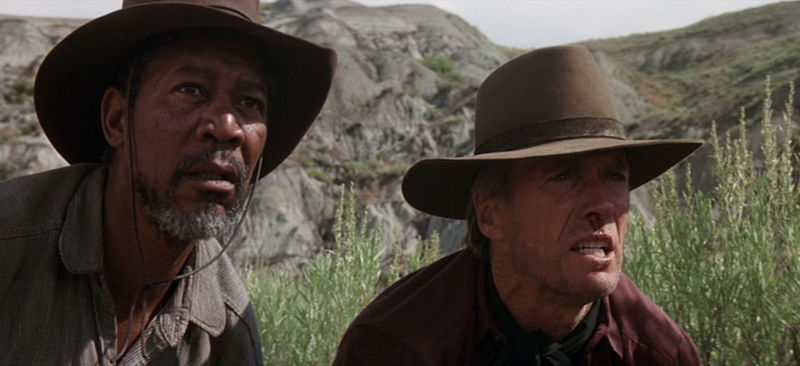 Unforgiven (1992) is arguably the best anti-violence film ever made; ironic since on the surface it appears to be a rather violent film. In light of the mass shooting overnight in Orlando, I am going to pick Unforgiven again, in case you still have not seen it.
Directed by and starring Clint Eastwood, along with great performances from Gene Hackman, Morgan Freeman, and Richard Harris. Eastwood dedicated the film to his two mentors: Sergio Leone and Don Siegel, of the "spaghetti western" genre for which Eastwood had become famous.
To give some background about the film, Gene Hackman originally did not even want to do the project, as he was tired of doing so many violent movies. However, Clint Eastwood persuaded him to re-read the script, as he was confident that Hackman would pick up on the anti-violence undertones.
This film is not anti-gun, it is anti-violence. And I think that is an important point to emphasize. That said, you will note in the film that back in the Wild West there were indeed many towns which had checkpoints outside city limits where guns needed to be turned in. That is not logistically possible in today's America, but the anti-violence message rings true nonetheless.
The first video, below, is a brief scene but one of the more memorable ones from the film. In fact, it is probably the film's best non-action scene. Note the anti-violence undertones, with Eastwood's character stoically getting across the point to his young outlaw partner of just how unglamorous killing is. Simple, but highly effective and poignant writing and acting–The hallmark of Eastwood films as he has gotten older.
Update on Gold Miners, Natur... Weekend Overview and Analysi...