30Aug3:37 pmEST
Gold and the Miners: Be Like Archie Moore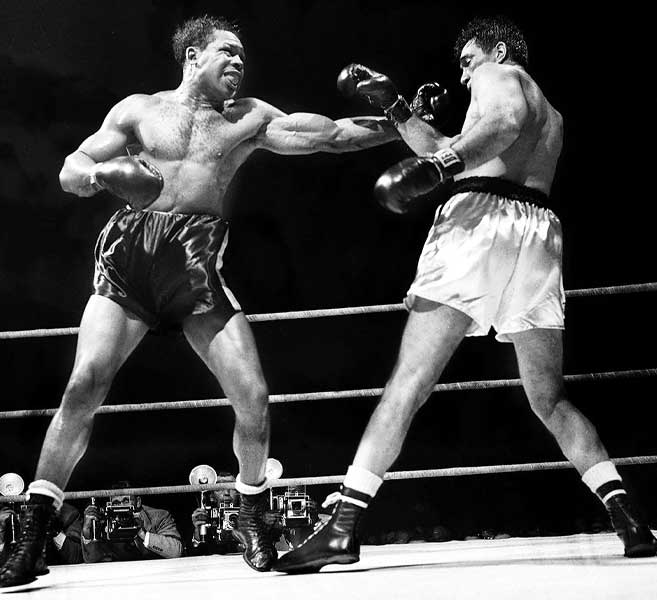 The great and overlooked boxer Archie Moore's nickname, "The Old Mongoose," perfectly alluded to his legendary ability as a counter puncher.
With this in mind, given the recent bouts of weakness in gold and miners, we are going to approach them into the end of summer much like Moore would: As astute counter-punchers in lieu of coming out swinging.
As we have seen, those who tried to take advantage of being the first movers to time a low in precious metals and miners are quickly underwater, likely in a big way given how fast the complex can move down.
Instead, our plan is allow some major gaps to fill and see if strong buyers of actual size can stabilize the complex first before we step in ourselves.
On the updated GDX daily chart, below, the $25.67 gap has filled today with a vengeance, as the likes of NUGT plunges more than 16%.
Next up is $22.97, dating back to the pre-Brexit move. I suspect if the current gap fails to act as adequate support, then the $22.97 Brexit gap would mark a prize fight of sorts, as it is tough to see gold bugs thriving into the end of 2016 if they cannot defend that gap well.
Overall, gold and most miners have enjoyed a riveting year. The looming issue of whether or not The Fed is bluffing on rates may play a role in the autumn performance of the complex. But, either way, we should continue to operate as counter-punchers in an inherently risky space which likely has at least one more major battle to prove a new bull run is underway, once and for all.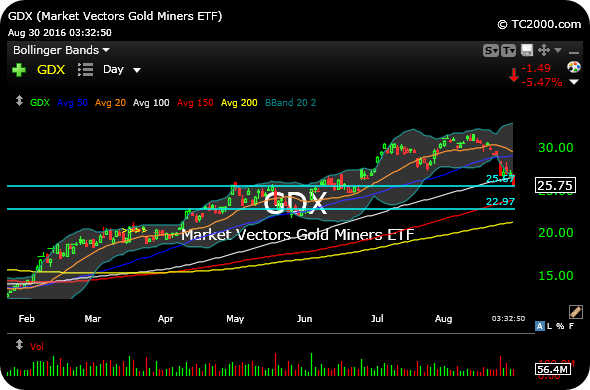 Representing Evansville, Ind... Stock Market Recap 08/30/16 ...