31Aug10:36 amEST
Just When You Thought Bird was Being Served for Dinner...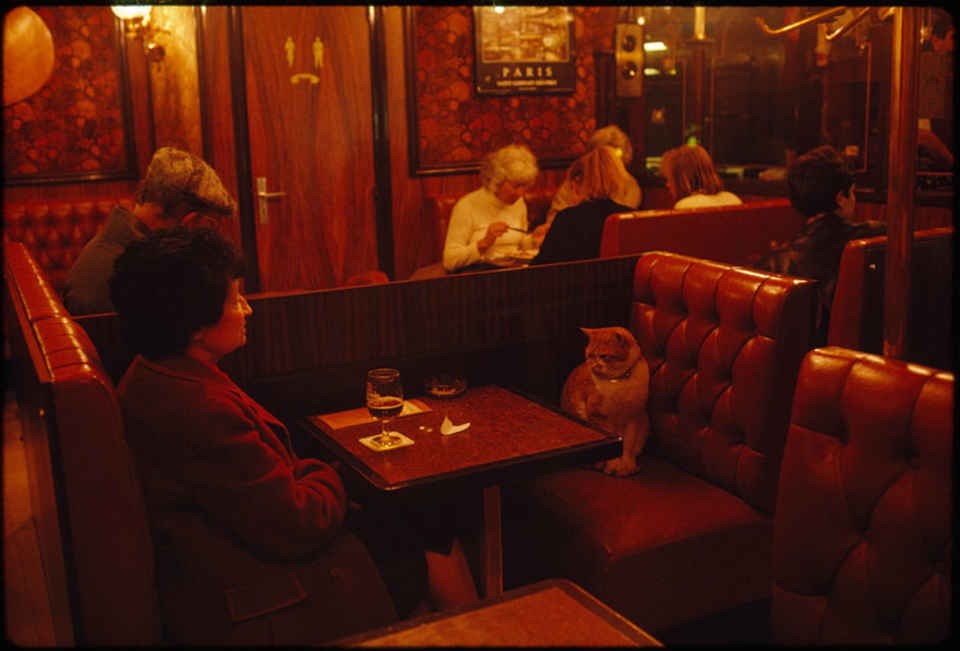 Just when it looked like the Twitter Bird was cooked, once again, on its recent pullback, the stock is waking up today right where it needed to from a technical standpoint.
We have been tracking TWTR's methodical progress since the spring months, first by holding $14 as a sort of last-line-of-defense play to guard against a complete wipeout into single digits.
But, after that, then came the notion of buyers making progress to the upside to cement some type of bottom.
Twitter subsequently closed and held above $18 earlier this month, making a strong push above its declining 200-day moving average. After that move above the 200-day, the competing forces of bulls pushing price above the 200-day for the first time in much more than a year versus the fact that the 200-day is still declining began to manifest themselves.
The way in which they manifested themselves was in the form of a textbook "breakout and throwback" pattern of circling back down to the 200-day to find out, once and for all, if buyers could defend it when they had to.
This morning, into a soft late-summer tape, TWTR is surging higher. Whether or not the firm will be imminently acquired should almost be viewed as a red herring at this point in terms of the technicals, as we are simply looking to see if this "throwback" to the 200-day continues to find eager buyers.
Put another way, longs should be trading against $18 and that 200-day moving average, below.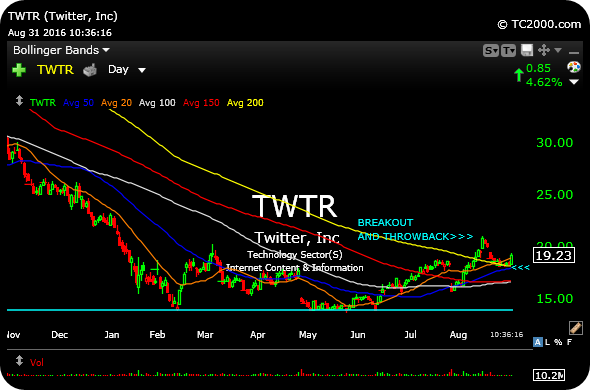 Stock Market Recap 08/30/16 ... The Mosaic Versus Under Armo...