15Oct12:59 pmEST
Saturday Night at Market Chess Cinemas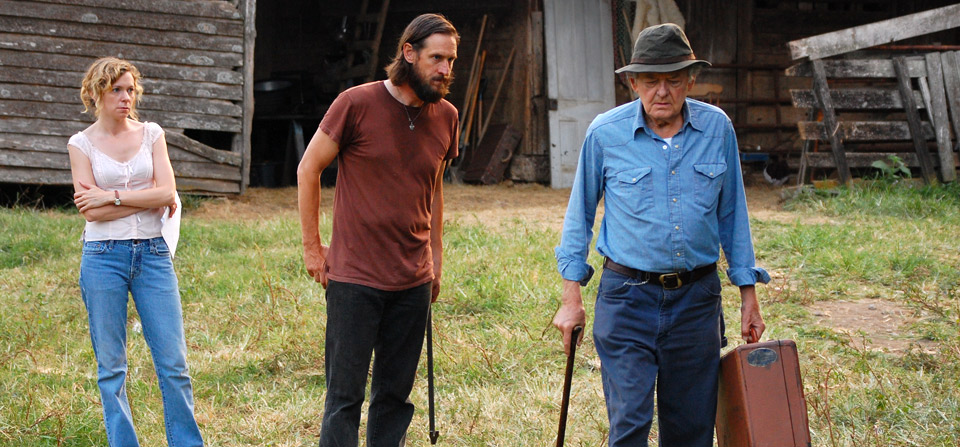 It may very well turn out to be a shame that one of the great actor Hal Holbrook's performances went widely unwatched. But you can be sure that I will do my part to try to get the word out about his mesmerizing acting in That Evening Sun (2009).
Also starring in the film are two excellent character actors you will likely recognize from television: Ray McKinnon (Deadwood, Sons of Anarchy) and Walton Goggins (Justified, The Shield).
Ultimately, this is Holbrook's vehicle and a potent one at that. Indeed, this film is so much more than just a curmudgeonly, cranky tough old man story.
via imdb.com:
An aging Tennessee farmer returns to his homestead and must confront a family betrayal, the reappearance of an old enemy, and the loss of his farm.