29Oct2:33 pmEST
Saturday Night at Market Chess Cinemas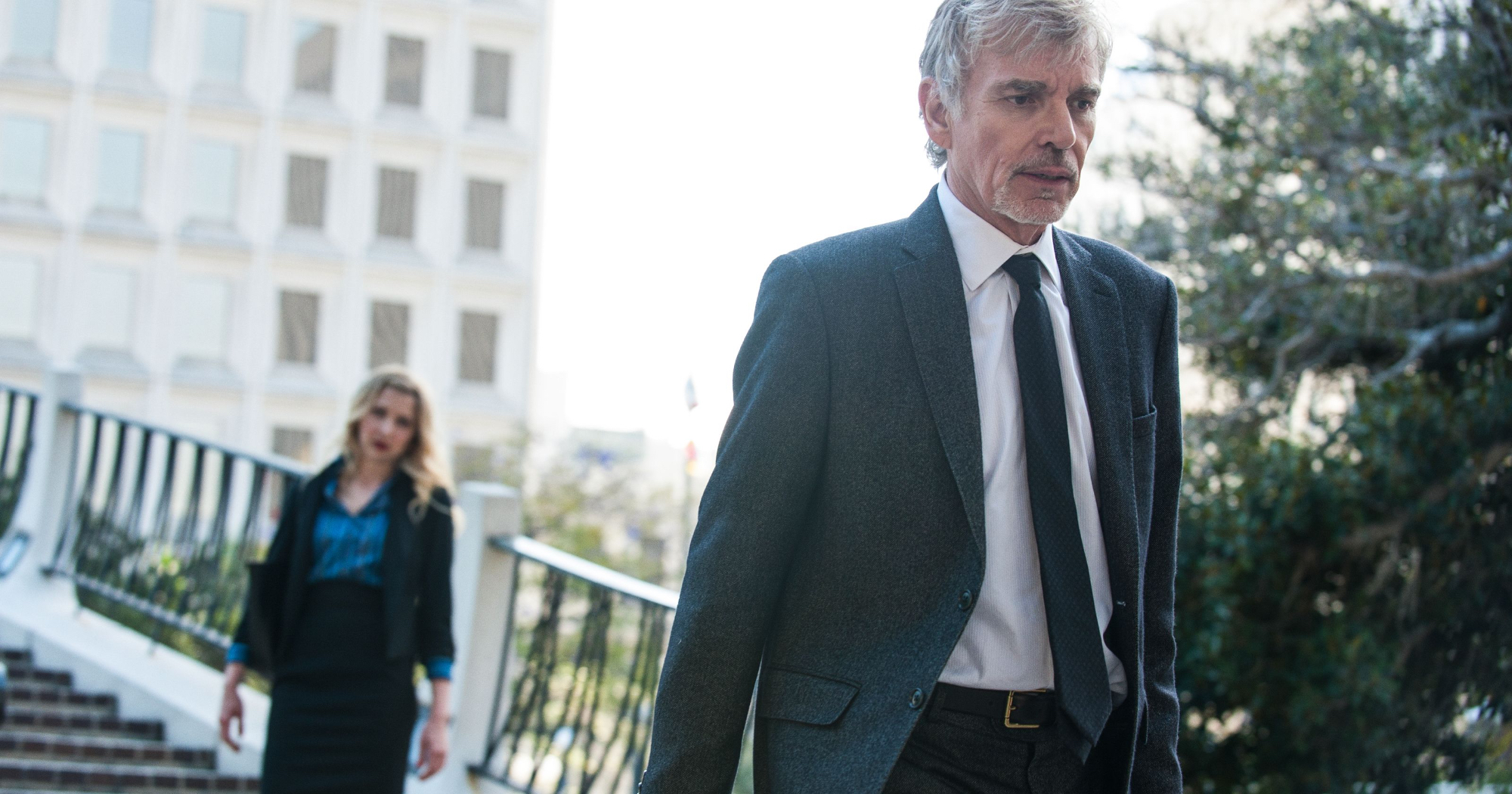 Goliath (2016), a legal drama web series by Amazon Studios, premiered earlier this month for its inaugural season. Much like a few other new streaming series we have recommended of late, one season does not a brilliant series make.
However, the show is off to an excellent start with its entertaining, gripping first season.
Billy Bob Thornton thrives as the cagey but troubled attorney Billy McBride. William Hurt and Maria Bello also headline the cast, which weaves in some memorable character actors, to boot.
Ultimately, however, this is Thornton's vehicle and he delivers the goods by all accounts.
I hope Amazon decides to order at least another season or two. Either way, the first season is certainly worth a viewing.
via YouTube:
Once a powerful lawyer, Billy McBride is now burned out and washed up, spending more time in a bar than a courtroom. When he reluctantly agrees to pursue a wrongful death lawsuit against the biggest client of Cooperman & McBride, the massive law firm he helped create, Billy and his ragtag team uncover a vast and deadly conspiracy, pitting them all in a life or death trial against the ultimate Goliath.
The Spookiest Chart of Them ... Weekend Overview and Analysi...