03Dec9:11 pmEST
Saturday Night at Market Chess Cinemas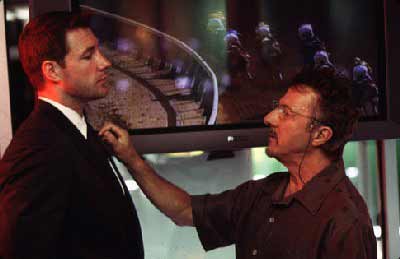 Confidence (2003) did not win any big awards, and certainly was not the "type" of film do so.
But it sure is a good time, featuring an accomplished cast of Edward Burns, Dustin Hoffman, Paul Giamatti, Andy Garcia, Rachel Weisz, and Brian Van Holt.
As the title implies, the film centers around the art of the "confidence (or con) game." All of the intricate details of an effective and successful hustle are delved into as the film moves through each scene. The characters are sharp-witted, and the audience never really knows as much as we think we do.
On that note, I will also recommend watching "Sneaky Pete," which is a crime drama series by Amazon Studios. The show featured a pilot in the summer 2015, and after some hiccups will have more shows available in January 2017. The pilot is certainly worth a viewing.
Sunday's Italy Vote: Does Ca... Weekend Overview and Analysi...