16Dec1:40 pmEST
Whole Year for Whole Paycheck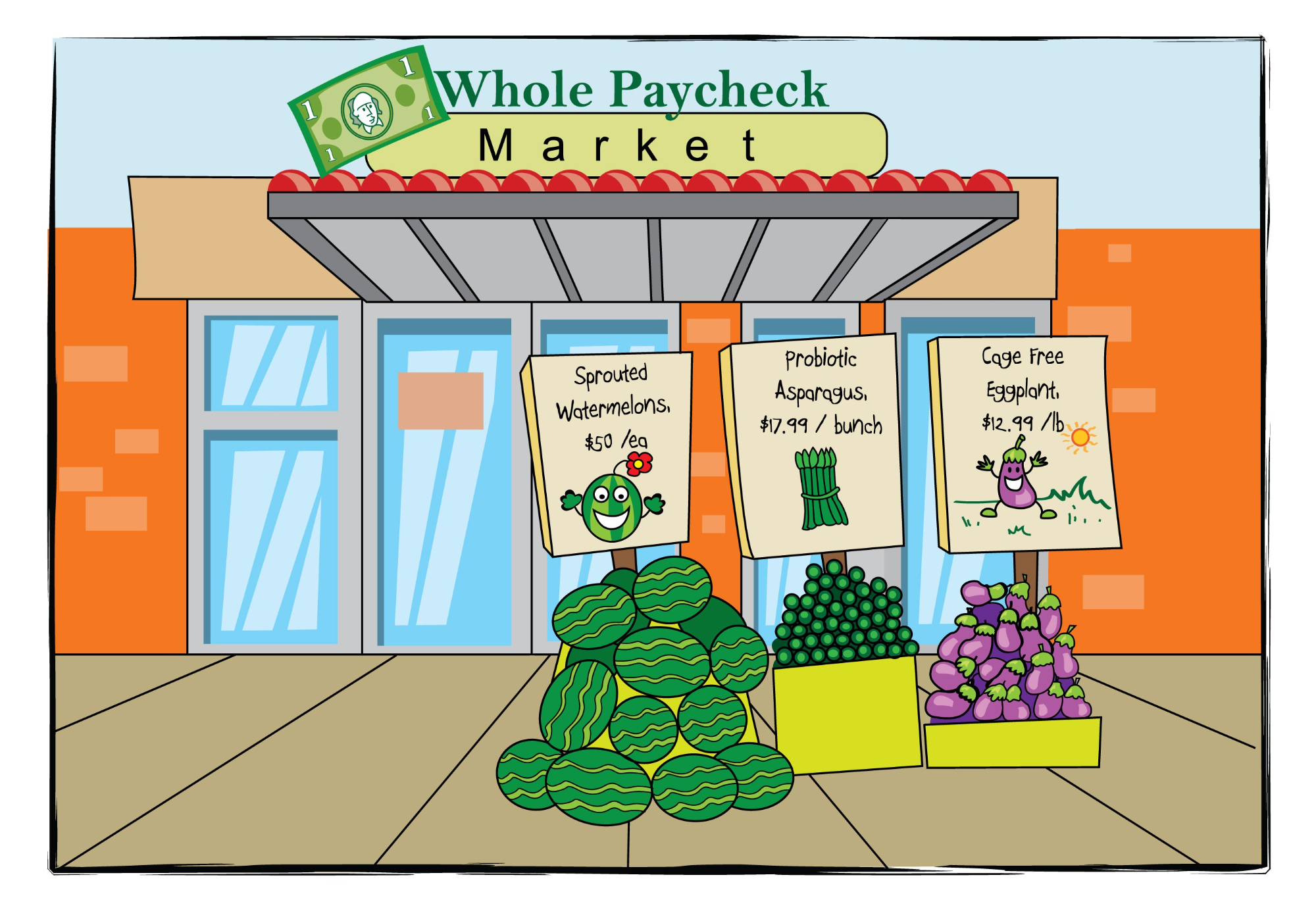 On the one hand, Whole Foods Market (also known as "Whole Paycheck," due to their high-end grocer status), will no longer be part of Nasdaq-100 Index.
On the other hand, that may function as a contrarian signal for a stock which has essentially been dead money for actually well over a year now. And that dead period was preceded by a steep decline since its 2013 peak, at that.
As a result, headed into 2017 WFM may very well be a sleeper candidate on the long side, on top of takeover chatter lurking in the background.
Even if 2017 bullish tones are too ambitious, in terms of my last blog post about beaten-down names catching a holiday relief rally before New Year's, WFM would fall into that category over $32.50 for quick base breakout.
Either way, to be basing this long (sixteen months and counting) now calls into question whether this is a bottoming process in lieu of a bear consolidation to set up a new leg down.
More in my usual Midday Video for Members, coming up.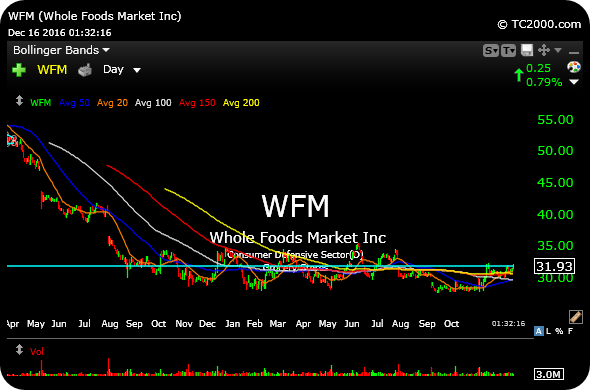 They're Not Playing for a Hi... Saturday Night at Market Che...