24Dec6:27 pmEST
Saturday Night at Market Chess Cinemas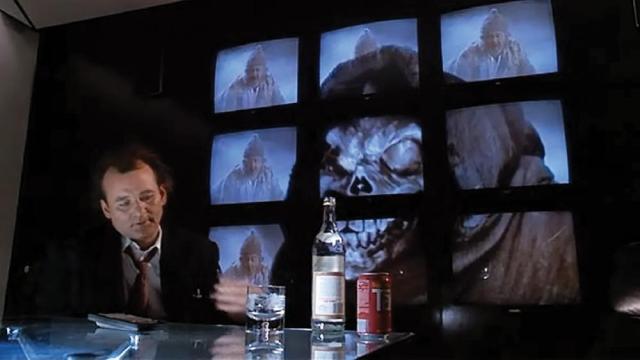 One of my favorite Bill Murray films is Scrooged (1988), which also happens to be perfect for a Christmas viewing.
Murray is at his best when he has a bit of a harsh edge to his characters in comedy or comedy/drama genre films. And this film gives him a perfect venue to display his talents against the backdrop of a tough-love Christmas story.
via YouTube:
High-spirited high jinks on Christmas Eve put Frank Cross (Bill Murray) in a ghostly time warp in this hilarious take-off of Charles Dickens' "A Christmas Carol." Cross, who has made the meteoric rise from the depths of the mailroom to TV network president, is mean, nasty, uncaring, unforgiving and has a sadistic sense of humor - perfect qualities for a modern-day Scrooge. Before the night is over, he'll be visited by a maniacal New York cab driver from the past, a present-day fairy who's into pratfalls and, finally, a ghoulish, seven-foot headless messenger from the future.
Mr. Market Knows if You've B... Holiday Week Overview and An...