09Jan10:39 amEST
Taylor Ham, Egg, and Biotech on a Roll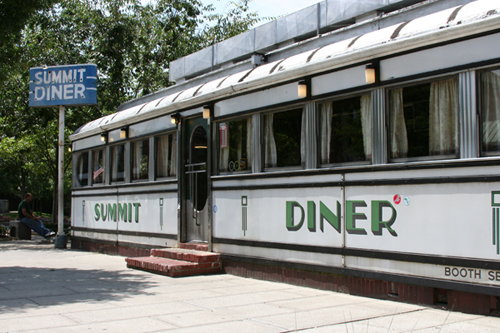 Two segments of the market stand out this morning into an otherwise soft open. Both Apple and several of its suppliers, like CRUS, are out of the gate impressively.
But so are select biotechnology issues, namely ARIA EXAS and INCY.
As we know, biotech struggled mightily throughout most of 2016. And if bulls can turn that ship around this year it will likely put heat on the overall bear case for a broad market top, what with the constant state of rotation still in play.
Regarding which biotechs are deserving of fresh money at this point, I still view Celgene, the pride and joy of Summit, New Jersey, as sporting among the cleanest charts in the group.
On the update daily chart, below, if CELG can convert this $120 level into support now, it will go a long way to proving that 2016 was a base bottom for the chart after suffering a steep (but inevitable) correction in 2015.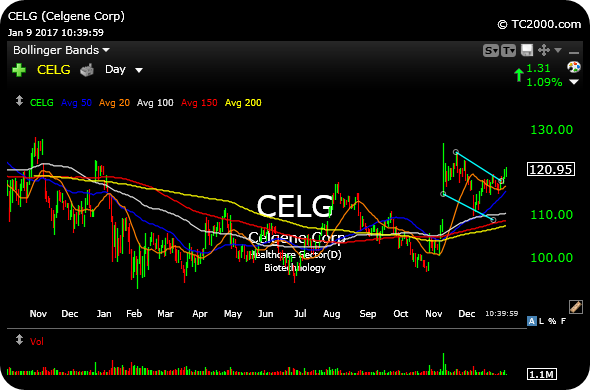 Weekend Overview and Analysi... Red and Green, Loud and Clea...