21Jan7:42 pmEST
Saturday Night at Market Chess Cinemas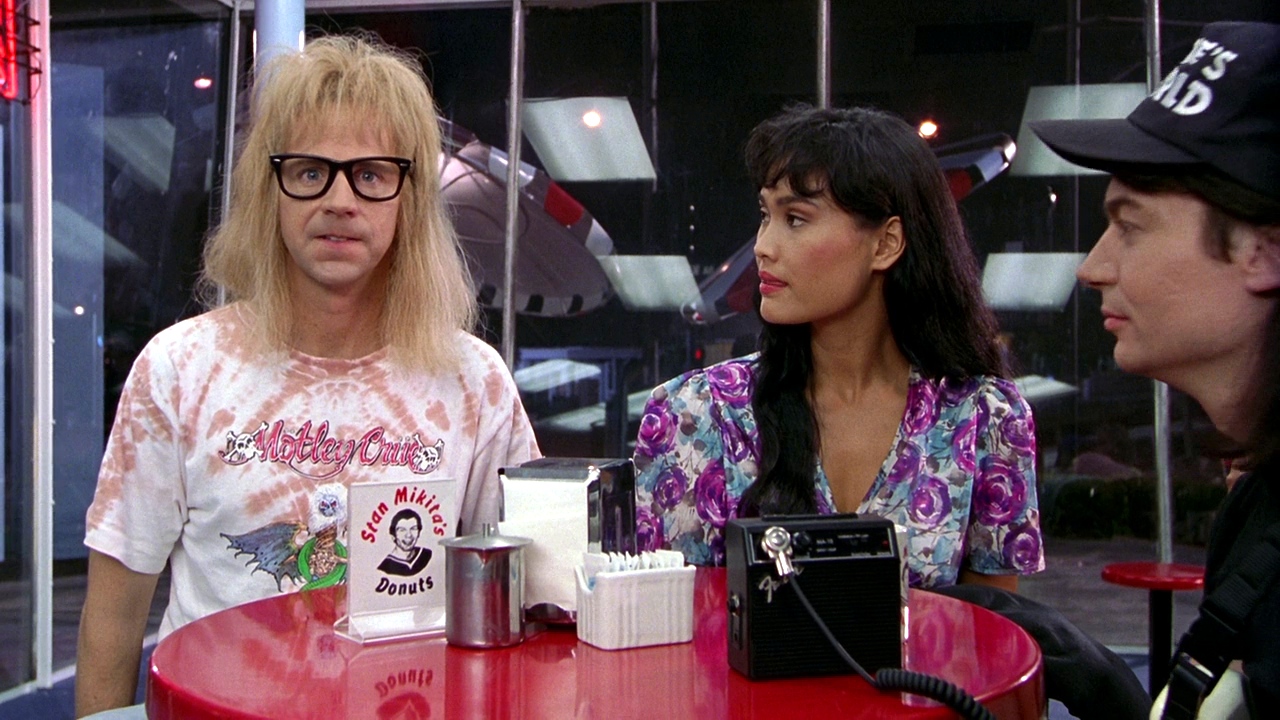 From my vantage point, plenty of people could use a break from nonstop politics and political arguments. Some comic relief, therefore, may be in order.
As a result, I suggest viewing the now-twenty-five year old, Wayne's World (1992), which should not be dismissed out of hand.
We never want to become snobs when it comes to films and television series--Simply put, if the production is of high quality then regardless of genre or premise we are open to enjoying it. Even the notoriously-tough-to-please late-film critic, Gene Siskel, enthusiastically recommended Wayne's World at the time of its release.
Wayne's World is based on a Saturday Night Live skit (back when that show was better, in its own right), and stars Mike Myers, Dana Carvey, Rob Lowe, Tia Carrere, among other hilarious cameos like Robert Patrick (spoofing his role in Terminator 2: Judgment Day), Chris Farley, Ed O'Neill, Ione Skye, Meat Loaf, and Alice Cooper. The premise is simple: Two slacker friends in Illinois try to promote their public-access cable show.
Even though I was not terribly crazy about the premise of the SNL skit, I gave the film a fair chance and was impressed at how crisp the comedy writing was. Understand that we are talking about a film which is on a higher level than plenty of serious dramas which try too hard to be something epic. This is a good reminder about life in general: Every so often we must catch ourselves in the moment when we feel like we are trying way too hard to force something, step back and lighten up a bit. Ironically, we then often achieve better results.
All the News That's Fit to P... Weekend Overview and Analysi...