15Feb1:16 pmEST
Teck's Cup and Too-Hot-to-Handle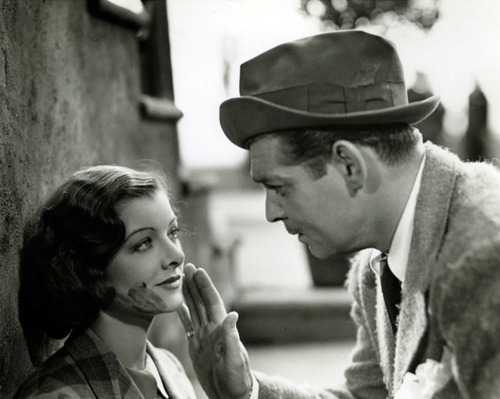 Teck Resources, unquestionably one of the major materials mining leaders over the last year, is selling off aggressively into the afternoon after its latest earning report.
Headed into the report, TECK had been sporting an attractive daily chart setup, with a "cup and handle" formation near recent highs and the presumption of another upside breakout as price negotiated with those highs in a calm manner.
However, we know earnings often trump the short-term technicals of any given charts. And that is the case today for TECK.
At issue now, though, is whether TECK should be off the radar for traders in terms of new swing entries on the long side.
While the sell-off today is violent, an argument to be made is that TECK was living rather high on the hog since January 2016. A correction was bound to materialize at any moment, and this earnings report seems like the excuse the stock needed to pull in sharply.
But if TECK can hold the low-$20s in the coming days and weeks, form a base, and eventually find buyers to stabilize the selling, I suspect it can be right back at recent highs. In other words, the chart has suffered some minor technical damage but the trend since 2016 remains soundly intact and is far from broken.
Most materials miners are lagging today, and a few days of resetting their respective charts, be it aluminum names, zinc miners, precious miners, or some steels, would be reasonable. Instead, the near-term rotations into financials and select tech has captured the short-term attention of trades.
Nonetheless, TECK and the other miners may very well have more to say in terms of upside moves before the first quarter of trading in 2017 concludes.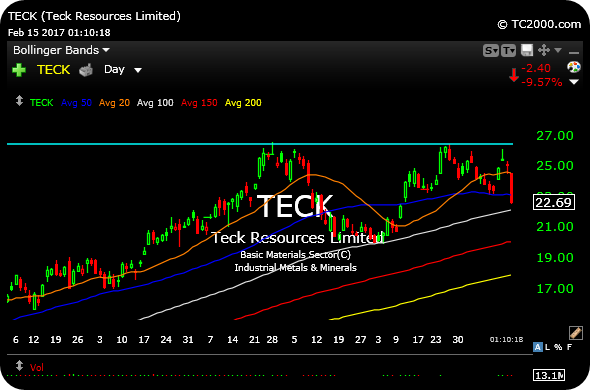 Cornerstone in the Corner Po... Cisco on a Road Trip to Valu...