30Mar10:41 amEST
From Bamboo Shoots to Green Shoots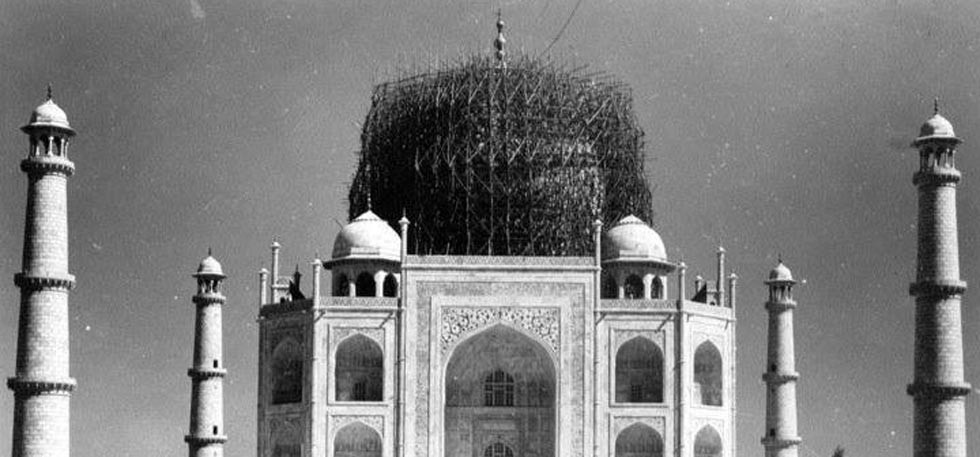 During World War II, British intelligence viewed the wondrous Taj Mahal as being legitimately vulnerable to attacks by the German Luftwaffe (air force) bombers and perhaps the Japanese, too.
As a result, the Brits placed bamboo scaffolding over the Taj Mahal (photo above). According to some accounts, at one points the entire Taj was covered up in bamboos.
Fast-forward to today's India, and their markets have been rather hot of late. Indeed, India has gone from bamboo shoots to green shoots, as the emerging market strength here may not be as superficially "sexy," since many analysts prefer to focus on China or Brazil (and now Russia is the political buzzword of the decade).
But India ought to not be overlooked, given the price action. We previously looked at MMYT VDTH as growth plays. And now is another one: A major bank.
HDFC Bank Limited, based in Mumbai, is setting up nicely on all timeframes. The daily chart, below, shows price flirting with an upside breakout over $75. It only follows logically that if the India market is thriving, then the past of credit and overall velocity should, too.
As a result, HDB may be next in line to get a piece of the India rally.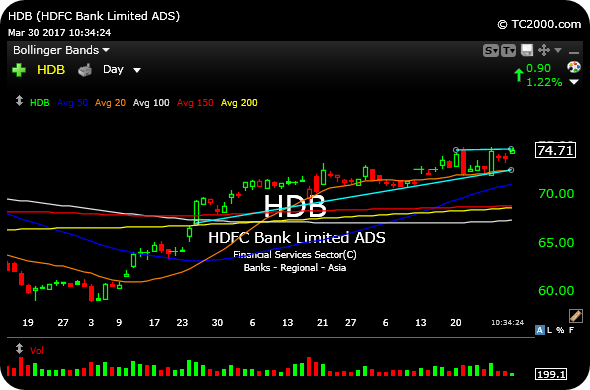 Stock Market Recap 03/29/17 ... Who Says the Golden Age of t...