27Apr10:41 amEST
GrubHub Making the Case That Everybody Eats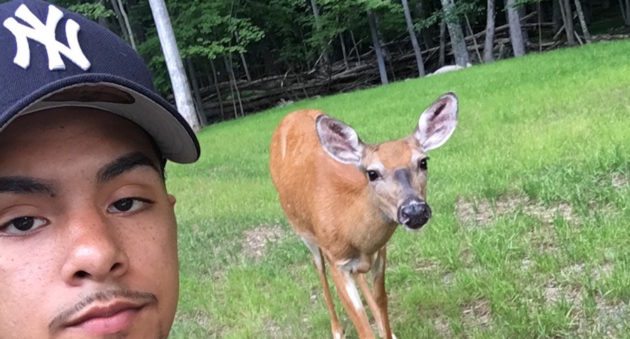 In the midst of the busiest earnings week of the year so far, Grubhub is shooting higher this morning after beating the top and bottom lines.
GRUB is just one of many software plays which merit attention in a growth cycle for this segment of the market. And even though bears argue the market is too rich up here, if Wall Street decides to pay up for growth then there is little shorts can do besides step out of the way in the meantime.
From a technical standpoint, GRUB has gone nowhere since its April 2014 IPO. That is three full years now with tons of zigging and zagging with not much to show for it.
However, the monthly chart for GRUB, below, shows a massive cup and handle bullish formation even with the monstrous earnings gap higher today. In other words, GRUB may just be getting started and the bull case is that everybody eats for a new leg higher in the market.
Thus, the Chipotle resurgence may not be an isolated event. In fact, the market may be sorting out the winners in the restaurants/food/eating space, and the Grubhub concept would seem to be in the sweet spot.
Longer-term, a move over $45 now should set in motion the appetizing breakout.
Stock Market Recap 04/26/17 ... Drifting Before High Tide To...