09May10:44 amEST
A New Paradigm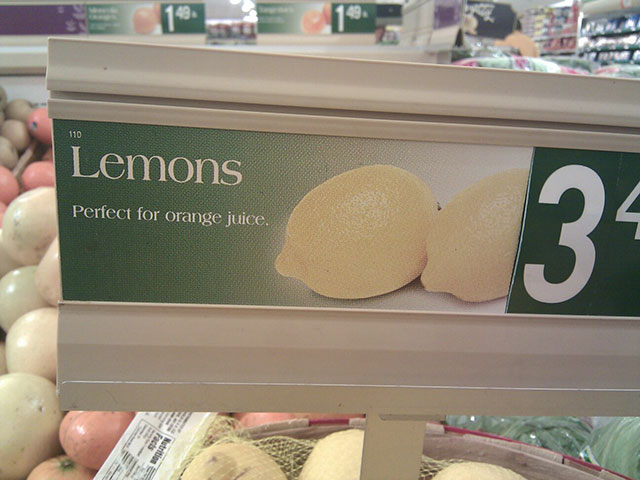 The Amazon-eats-the-retail-world narrative reached a crescendo in recent days, it seems, as Warren Buffett himself declared his own "stupidity" for not buying shares of AMZN.
Indeed, we know Jeff Bezos has executed brilliantly deserves plenty of credit.
But that pesky argument that the rest of retail must now die to commemorate the Amazon brilliance is a bit far-fetched and is now being put to the test by the scrutiny of markets.
Specifically, Wayfair is surging to new highs this morning on the back of strong revenue growth. The weekly chart, below, shows letter W clearing multi-quarter sideways base higher. Also note that W is the top holding by weight in the XRT, sector ETF for retail stocks.
So, we now have the top XRT holding surging to new all-time highs when the majority seems to be buying into the narrative that retail is dying right here, right now.
On this site and for Members we have been advancing a working thesis that retail seems to be ripe for a rotation and is better set-up technically than the energy stocks at the moment, even though many traders are hellbent on catching the bottom for oil.
But what is Amazon does not, in fact, destroy all comers and instead is merely the leader of the pack? If so, there may indeed be plenty of value in the retail space headed into the summer months and beyond.
In the coming weeks, we are keeping close tabs as many retail names report earnings. A few names include: GPS OLLI PLCE TIF.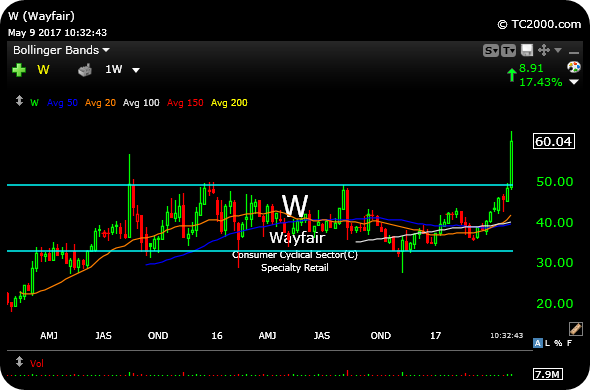 Stock Market Recap 05/08/17 ... Once You Go Ack, You Never G...