16Jun10:39 amEST
Optical Illusions Back in Play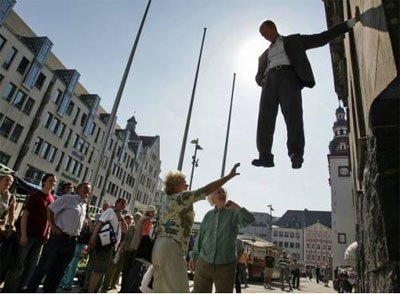 The opticals (fiber-optic component makers) have seen rotation within the group for a while now, with leadership alternating in an endless game of musical chairs.
On the back of Finisar's earnings rally from last night, it is worth noting the former momentum darling perfectly held where it should have for bulls on the weekly chart, below. Note how the $24 area (light blue line) was defined prior resistance. But now after the earnings rally we have some concrete evidence that it is converting into newfound support. And with that breakout above last summer intact, it opens the door to another run for this optical play as niche within chips.
Also worth noting is the relative strength of late in other opticals like LITE OCLR VIAV.
On the other side of the tape, the AMZN for WFM buyout is seeing other supermarket/grocer plays get taken out back--Kroger continues to slide and even COST and WMT are getting slammed.
I am sure there will be some good values there from this knee-jerk reaction. But for now the AMZN/Bezos pedigree is controlling the group.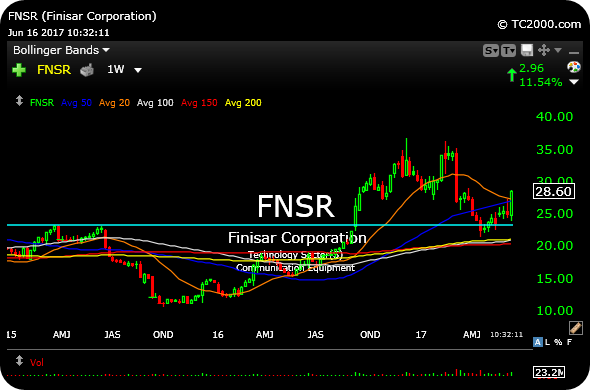 Stock Market Recap 06/15/17 ... Quadruple Witching of Eastwi...