24Jun11:16 amEST
Saturday Night at Market Chess Cinemas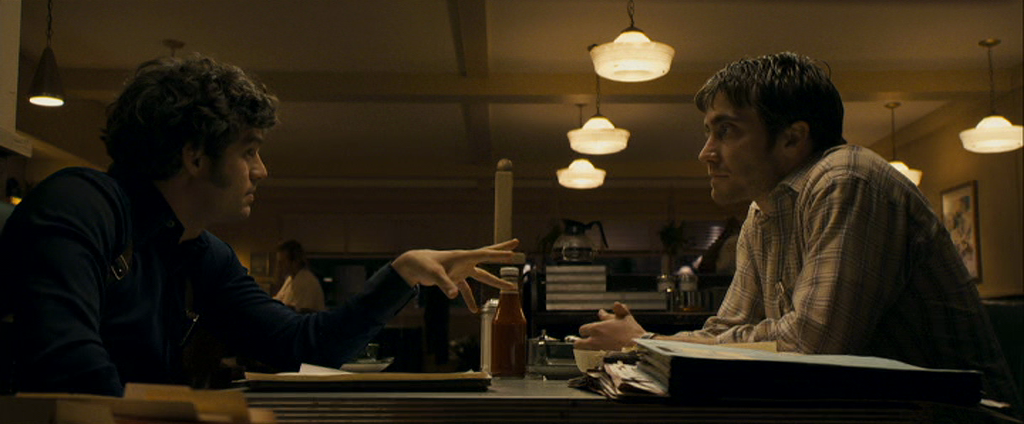 I must admit that I was not expecting much as I was walking into the theater to see director David Fincher's investigative thriller, Zodiac (2007). Then again, at the time, in 2007, I was dating a young lady with a keen interest in true crime novels, and the other choices of films to see were fairly unappealing.
Despite my initial skepticism, the film succeeds because it not only serves up "red meat" to true crime die-hards, particularly those with a fascination about the "Zodiac Killer" in California during the late 1960s/early 1970s, but also to any viewer who genuinely enjoys a gripping drama with intricately-developed characters.
The screenplay, by James Vanderbilt, is based on the 1986 non-fiction book of the same name by Robert Graysmith. And, as you will see, Graysmith is a main character in the film and indeed in the Zodiac story in real life.
To this day, the identity of the Zodiac Killer remains officially under investigation in Napa County and in the city of Riverside. Indeed, what makes this true crime story so appealing to many is that the Zodiac looks to have actually gotten away with several cold, callous, and seemingly random murders all the while tanning the police and the Bay Area citizenry at-large. Note how this stands in stark contrast to the known monsters of Ted Bundy, Jeffrey Dahmer, Charles Manson, etc.. In fact, to this day the Zodiac Killer and mystery of the killer--indeed the whole dark mystique--remains ubiquitous in our society.
But we need more than that for a quality film, and this one raises the bar high in its own right, with a running time of two hours and thirty-seven minutes. I was therefore pleasantly surprised to see that strong acting performances by the film's three main stars, Jake Gyllenhaal, Robert Downey Jr., and Mark Ruffalo, effectively made it all worthwhile, and then some.