27Jul10:36 amEST
The Official Theme Song for Team Twitter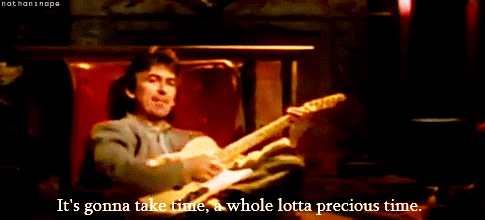 It's gonna take time
A whole lot of precious time
It's gonna take patience and time, um
To do it, to do it, to do it, to do it, to do it
To do it right child
Got My Mind Set on You
-George Harrison
The Facebook gap higher after earnings today stands in stark contrast to another unforgiving market reaction to Twitter's. At the moment, Zuck can seemingly do no wrong, while the market expects much, much more from Jack and the Twitter gang.

As you can see on the updated daily chart for Twitter, below, this entire range full of whipsaws could still be easily part and parcel of a major bottoming process. But TWTR is eventually going to need to break through $20 and not look back. And that is being postponed for now, after the latest earnings report this morning. Still, as long as $16 and especially $14 hold, we have more of a choppy mess of chart than we do a fresh downtrend. Indeed, long-term bottoms (if that is what this is for TWTR) are tedious, grinding, exhausting, frustrating, but ultimately serve their purpose.
As for Facebook, it is launching into the sky not unlike NFLX did. China internet plays seem to like the FB reaction. I am still long WB, out of China, but am looking to see if the morning action holds into afternoon before seeking to add exposure. Also note even lowly SNAP is reacting more so to the FB earnings than the TWTR report.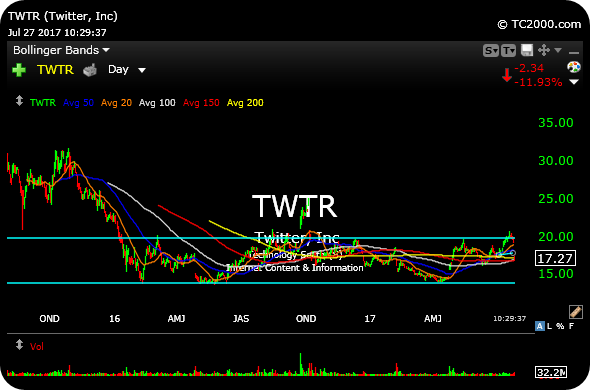 Stock Market Recap 07/26/17 ... Transportation Sector Analys...