04Nov11:52 amEST
Saturday Night at Market Chess Cinemas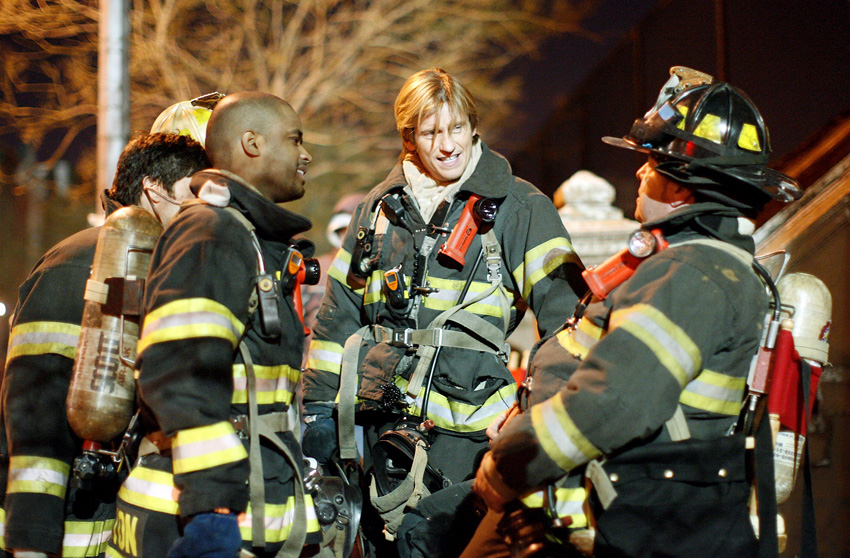 It may be a bit tough to track down these days (in terms of Amazon Prime and Netflix, for example) but it is well worth the effort to catch Denis Leary's television series, Rescue Me. The show falls into the mixed genre of comedy-drama. It premiered on the FX Network in 2004 and concluded on September 7, 2011, a few days short of the tenth anniversary of 9/11. Indeed, the series focuses on the professional and personal lives of a group of New York City firefighters, post 9/11.
However, the show does not become too involved with 9/11 per se, but rather the actual, present-day lives of the firefighters and their families.
To be sure, despite the serious backdrop of the show this is top shelf comedy and some of Leary's best comedic work to date, including his work as a stand-up comedian. You will recognize a few up-and-coming stars in the show, like Steven Pasquale, as well as some veteran character actors like Dean Winters, Callie Thorne, and Larenz Tate.
Ultimately, though, the show succeeds as it proved its stamina to last as many seasons as it did without losing its luster. These are characters and situations you become involved with as a viewer.