03Dec12:12 pmEST
Sunday Matinée at Market Chess Cinemas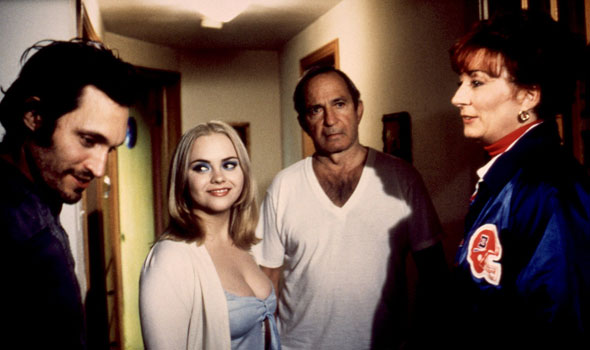 There is no denying that Vincent Gallo is a different breed of cat. But his talent is equally as undeniable.
Buffalo '66 (1998) remains Gallo's finest work to date, in which he headlines the cast on top of writing and directing the low-budget independent film. A nearly unrecognizable Christina Ricci also turns in a memorable performance, as well as the great Ben Gazzara.
Buffalo '66 is a quirky comedy/drama, but ultimately it is well done and worth checking out.
From Wikipedia
Having just served five years in prison for a crime he did not commit, Billy Brown (Vincent Gallo) kidnaps a young tap dancer named Layla (Christina Ricci) and forces her to pretend to be his wife. Layla allows herself to be kidnapped and it is clear she is romantically attracted to Billy from the start, but Billy all the while is compelled to deal with his own demons, his loneliness and his depression.
The subplot of Billy seeking revenge on the man indirectly responsible for his imprisonment, Scott Wood, is a reference to a former Buffalo Bills kicker, Scott Norwood, who missed the game-winning field goal in Super Bowl XXV against the New York Giants in 1991.