31Dec3:20 pmEST
New Year's Eve at Market Chess Cinemas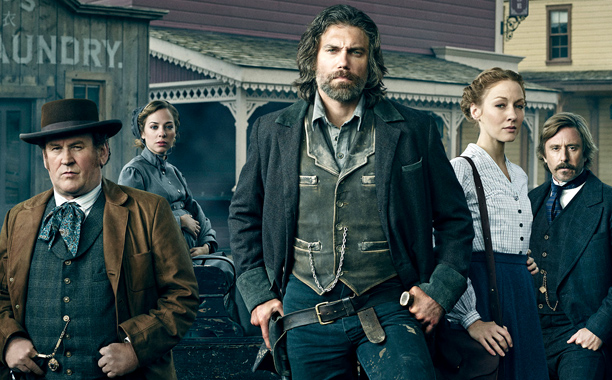 I am often asked to recommend television series readily available on Netflix or Amazon Prime.
With this in mind, on New Year's Eve I thought it would be a good opportunity to publish a list of my top ten television series from this century, thus far.
A few criteria to make this list: 1) A minimum of two seasons to qualify 2) New episodes were seen after 2000.
Naturally, the list is inherently subjective--We all have different tastes and preferences. Moreover, we are all human and the timing of our life in general may coincide with how we feel about a given show.
I will also make a few caveats as to some choices which I am sure many would dispute:
The Wire is brilliant in several instances but lost quite a bit of credit with me for an extremely weak final season.
Breaking Bad loses a bit (and only just a tiny bit) of luster after the first viewing, since the series is centered around suspense. It is still fantastic in most instances and is high up on any list.
Deadwood would have been higher but the series was cut short with no real closure. Moreover, Hell on Wheels took more risks given the similar genres, and those risk paid off exponentially.
Cillian Murphy is now, easily, the greatest living actor in his prime, putting just about everyone else in Hollywood to shame. His role as Tommy Shelby in Peaky Blinders is nothing short of legendary.
Gomorrah and Turn: Washington's Spies are two of the best examples in all of cinematic history of engaging the viewer and seamlessly weaving together several storylines and characters at once.
The Sopranos is, of course, iconic. However, the middle several seasons dragged on like a soap opera, even with a strong close to the series in its final season. The show lost some credit due to that lull.
Hell on Wheels takes the top spot due to its beautiful storytelling, writing, acting, and capturing the essence of America just after The Civil War in such a manner we may never see again on film. The show took risks, especially towards the end of the series, in lieu of playing it safe. And it is as close to perfection as I have seen.
Without further adieu, My Top Ten Television Series since 2000. These should all be available for viewing on Netflix or Amazon Prime.
1) HELL ON WHEELS
2) GOMORRAH
3) TURN: WASHINGTON'S SPIES
4) PEAKY BLINDERS
5) BREAKING BAD
6) VIKINGS
7) THE SOPRANOS
8) JUSTIFIED
9) DEADWOOD
10) THE WIRE

HONORABLE MENTIONS: LILYHAMMER, BROTHERHOOD, RESCUE ME