11Jan10:34 amEST
Two Losers Fighting Back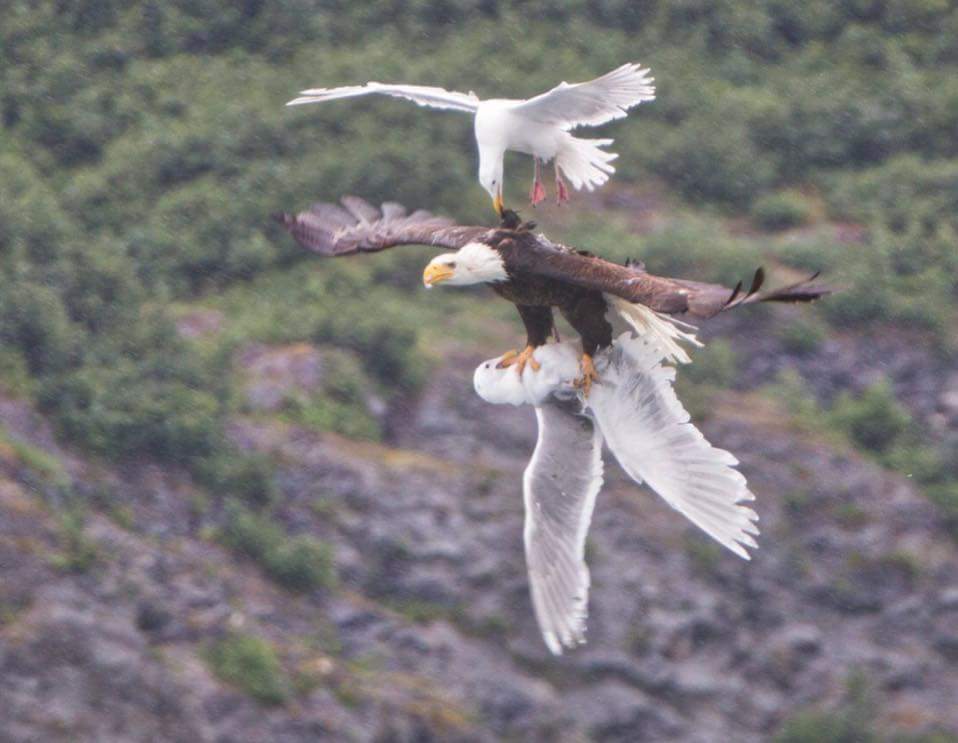 Harley-Davidson and Spirit Airlines, respectively below on their dally timeframes, are similar in that they have been much-maligned in recent quarters for falling behind industry peers and having the market justly punish them for it.
HOG, in particular, has been blasted by critics for failing to adapt to the Millennial generation who want very little to do with motorcycles, perhaps beyond watching a few episodes of Sons of Anarchy on their iPad while camping in the wilderness in a CWH vehicle.
However, as we noted late-last year in a blog post, Harley has been around the block more than a few times in American history, surviving and thriving during various economic cycles and trends. As a result, we surmised it may be a bit premature to completely give up on HOG as a whole.
Indeed, looking at the HOG daily chart, as well as SAVE's, the scenario of price rallying up from a clear downtrend up to a declining 200-day moving average (yellow line on both charts), and then instead of facing violent rejection (and rolling back over to resume the downtrend) we, instead, see price firm up and form a base consolidation at the 200-day before pushing on higher is the essence of a potential major inflection point.
On the topic of Spirit Airlines, here we have another firm roundly castigated. Regarding SAVE, the customer service experience is widely seem as the worst, or among the very worst, for domestic airlines. Again, though, the market may have adequately priced that in, as SAVE is likewise surging up and away from its 200-day moving average after a similar base in recent weeks.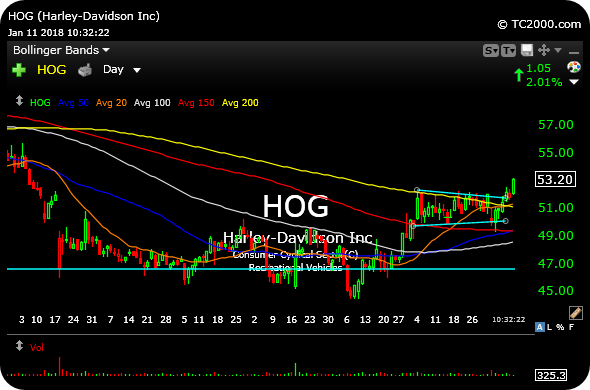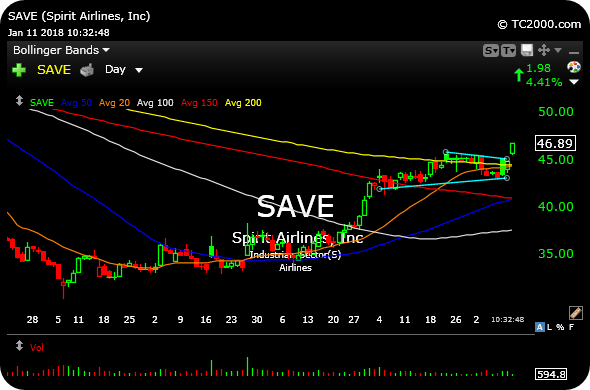 Stock Market Recap 01/10/18 ... The Next Phase Should Be a R...