12Jan10:57 amEST
A Trick off the Old Blockchain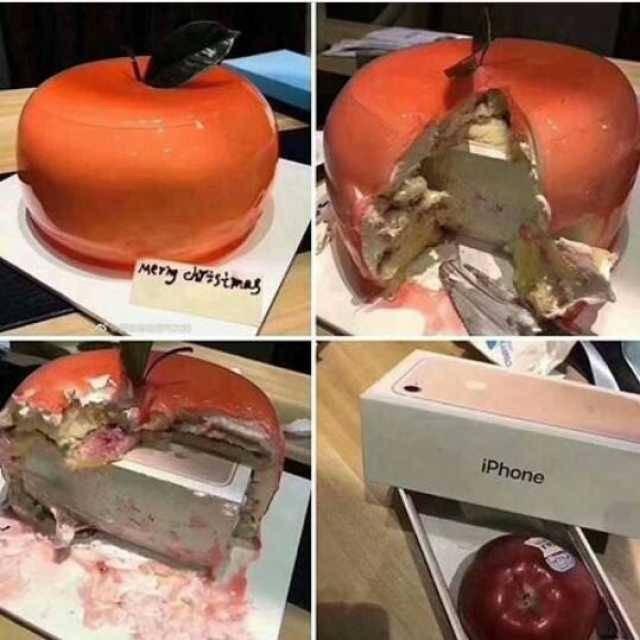 I must admit it was interesting to see Warren Buffett and his right-hand man, Charlie Munger, eschew Bitcoin and crypto currencies in general this week, throwing it largely into the same "too hard, and I don't understand it" basket they once threw virtually all of tech.
And, yet, Berkshire Hathaway owns 134 million outstanding shares of Apple Inc. as we speak.
Indeed, if crypto truly is here to stay then it is highly likely Buffett and Munger's successors will almost assuredly throw Berkshire's hat into the ring.
On that note, Apple looks to be up to its old tricks, buying the rumors of coming earnings before it potentially sells the news, as it does periodically. Earnings are scheduled for February 1st, which could easily be enough time for a fresh leg higher into the report.
AAPL has been quiet basing sideways for more than two months now, avoiding some more prominent Nasdaq leaders' volatility, such as NFLX and FB this morning. Holding over $175 now seems like a requisite for bulls to sustain a move.
Regarding AAPL supplies, SWKS may be ripe for a relief rally after getting smashed in recent weeks. We have a few others we will note for Members, too.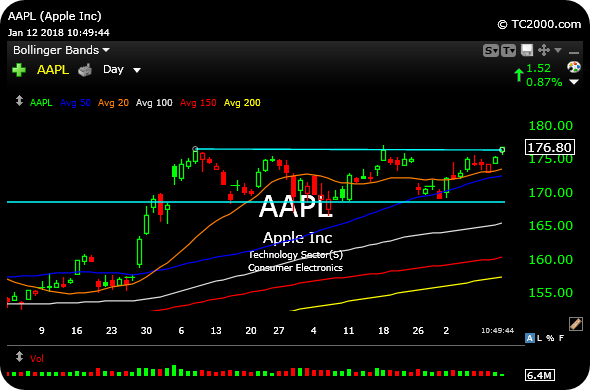 Stock Market Recap 01/11/18 ... If the Market is on Yayo, Th...