22Jan10:16 amEST
The Henry Ford of the Gaming Industry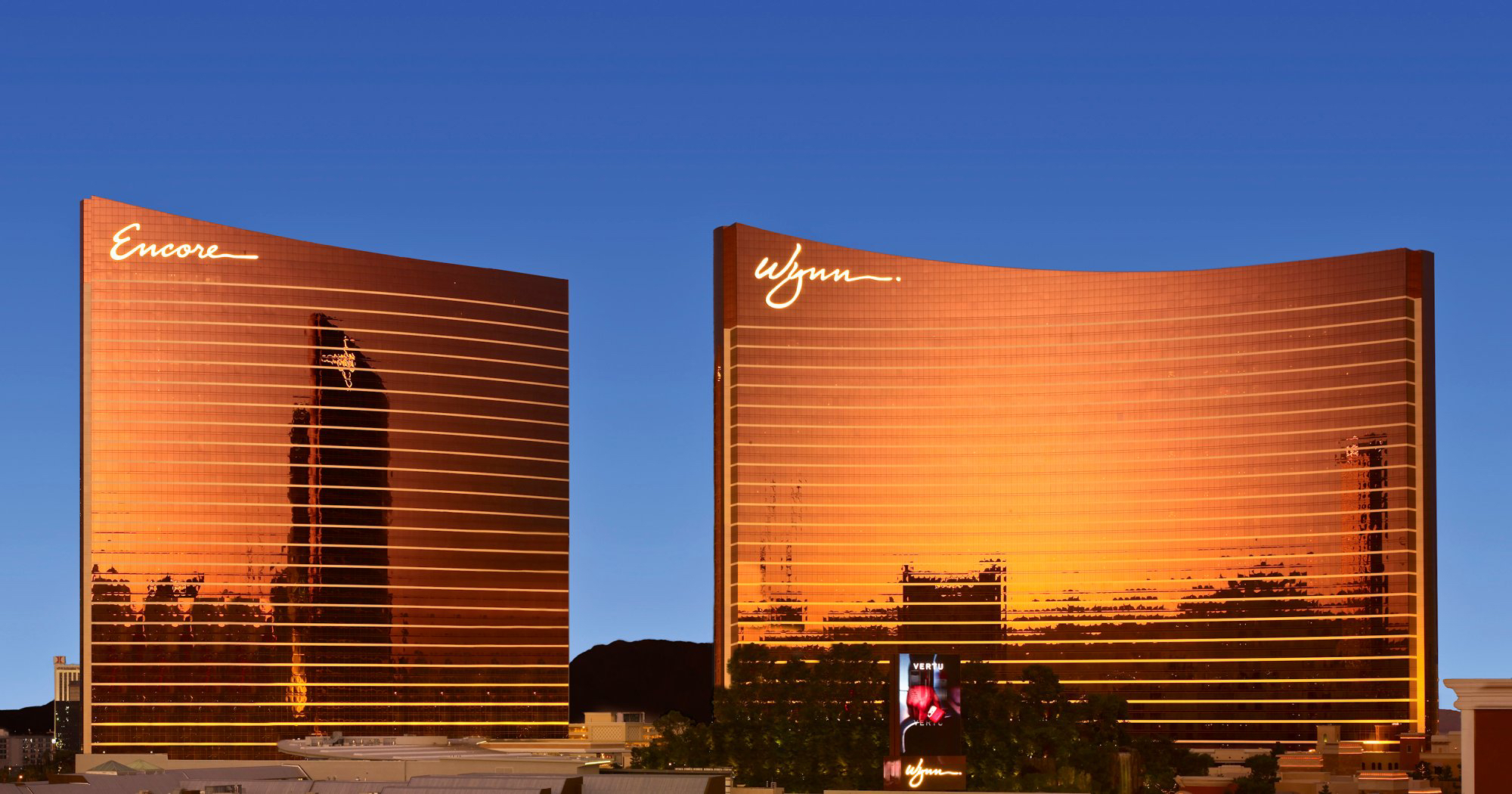 After earnings this morning, Wynn Resorts Limited is gapping free and clear above its prior 2007 and 2011 highs, seen on the WYNN monthly chart, below.
WYNN is a name we turned bullish on inside the long-term investing/VIP arm of Market Chess Subscription Services last March 2017. Our thesis was that the stock had been adequately punished during its steep 2014-2016 correction and had since firmed up as the company also had some bullish developments on the horizon.
I still view the launch of Wynn Boston Harbor in 2019 as a likely grand slam (in a long line of grand slams) for Steve Wynn, who continues to cement his legacy as a gaming industry legend.
Wynn still has his footprints all over the Las Vegas Strip, as decades ago he was instrumental in the Mirage and then Bellagio properties, for example. True, Macau is a volatile region and Wynn may be rather exposed there.
However, from a technical standpoint this morning's move is significant. Returning to the monthly chart, any dips which hold over the $160/$165 area should be construed as constructive. And my bet long-term is that WYNN eventually goes roundtrip to prior all-time highs of $249.31 from March 2014.
Furthermore, as more and more states legalize gambling I suspect Wynn will keep moving into markets like he is with Boston and pounce on aspirational high end consumers looking for a unique experience at his properties.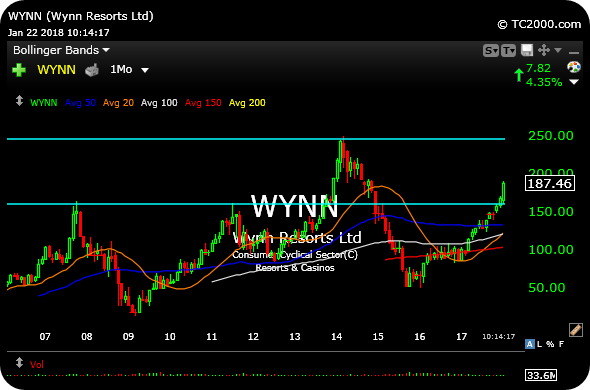 Weekend Overview and Analysi... Flowserve: A Valve n' Dump o...