25Jun2:22 pmEST
Let's Be Honest: The Ruth's Chris Hot Plate is a Durable Competitive Advantage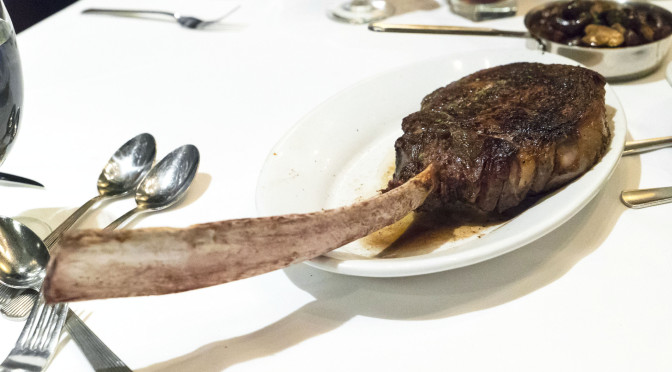 Although we do not necessarily rush out and buy relative outperforming issues on large down days in the market like today, we certainly want to take note of them and add them to our repertoire of names to closely monitor going forward.
That said, we have already been tracking and playing quite a few restaurant stocks, be it fast-casual, casual, or even high end names like RUTH, the owner of the Ruth's Chris Steakhouse chain known for their sizzling hot plates to avoid suffering from the dreaded lukewarm steak dish.
As one of our Members noted, RUTH is flashing impressive relative strength today, green as I write this and hanging onto recent gains.
On the daily chart, below, for RUTH, we can see the high end steakhouse owner is appearing to flag out tightly above all major moving averages, which are rising and temporally-aligned (20, then 50-day, down to the rising 200-day), with $29 being the next level to clear above.
Again, the broad market still correcting puts us in the camp of not forcing in new longs. But if we do see bulls quickly regroup before the Fourth of July next week, then it is likely correct to have the clean, outperforming RUTH near the top of a watchlist.
Other restaurants of note we have been tracking and which are not down much here or even green: CHUY FRGI NDLS PPBP TXRH.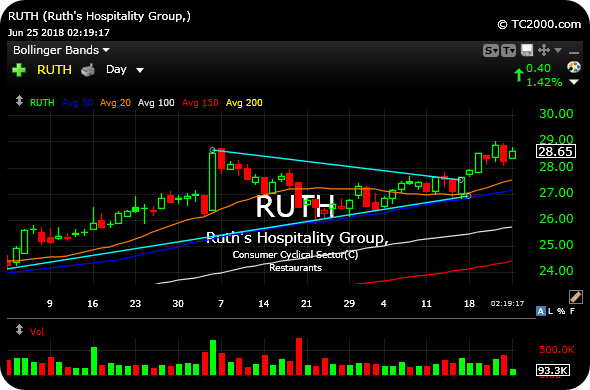 These Levels Have Some Summe... Stock Market Recap 06/25/18 ...