28Jan12:42 pmEST
Battling the Elements This Week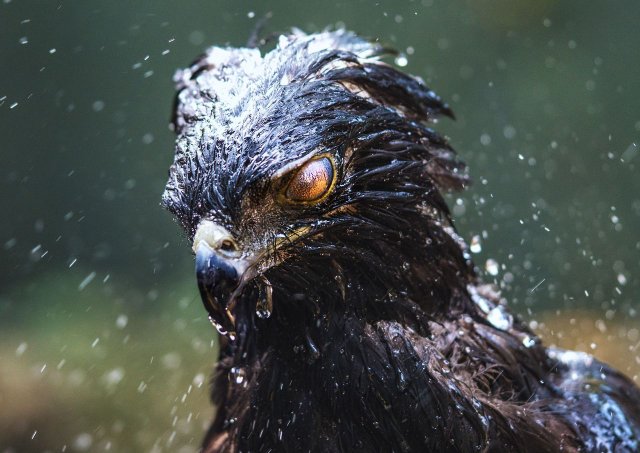 The polar vortex of extreme wintry temperatures across the country this week may as well be a metaphor for the elements bulls are facing, too.
Alongside this morning's NVDA sell-off after cutting guidance, a CAT-led Dow swoon in the broad market, we also have a plethora of major earnings like AAPL AMZN coming up this week, not to mention a Fed Meeting and a GDP print on Wednesday with the jobs number on Friday. Indeed, this week has the makings of setting the market tone for the rest of winter.
While this morning's action may be getting bears excited for a rollover and renewed calls for a retest of the Christmas-time lows, it is worth noting that the small caps in the IWM ETF are exuding relative strength thus far.
In addition, none of the major index ETFs, DIA IWM QQQ SPY, have breached their respective 50-day moving averages, just yet.
I continue to play things close to the vest with Members, having been very light since October. At this point, that seems like an eternity in speculation. But market conditions still seem to warrant the conservative bias.
Having said that, if bulls can answer the bell this week and respond to this adversity and action-packed lineup, I am more than willing to aggressively increase long exposure as I already see sentiment is quick to turn dour on this early selling.
Separately, is is encouraging to see gold and especially silver holding onto recent gains. Sandstorm gold, below on it weekly chart bull-flagging, provides financing to gold miners and should flourish in a gold bull run.
I continue to have this one on my radar for a long entry, particularly if gold bugs respond well to the FOMC later this week as another major hurdle.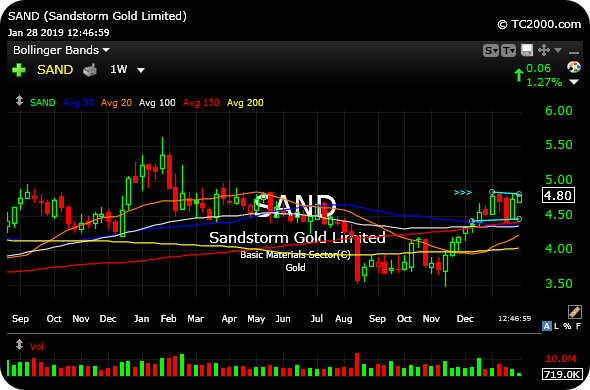 Saturday Night at Market Che... Stock Market Recap 01/28/19 ...