21Feb11:00 amEST
A Surprising Twist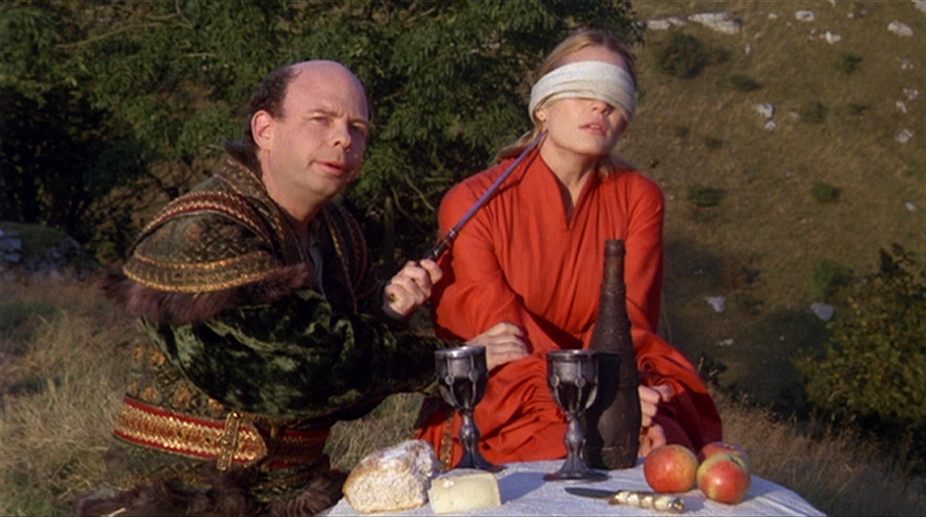 It would be mighty impressive, indeed, if bulls can continue to make progress in 2019 regarding the broad market upside without much help from the "FANG" names plus AAPL and NVDA. As we know, AAPL AMZN FB GOOGL NFLX NVDA have not been particularly prominent since the Christmas rally commenced.
That said, NFLX has handled itself relatively well, consolidating back over its 200-day moving average as we speak. And FB has held onto the lion's share of its strong earnings rally in January.
However, the market seems to be far more focused on emerging growth names in software, healthcare tech, and cybersecurity these days, and perhaps rightfully so given the jaw-dropping earnings growth we are seeing in some of those plays.
Much to my surprise, though, Amazon is actually a short setup I keep circling back to. It seems improbable to view AMZN as a swing short if the market goes south, but that is what the daily chart, below, has been suggesting. Sure, Jeff Bezos has been on a cold streak of news flow, perhaps as the company has, too.
But AMZN is not going away anytime soon--It's just that the market seems to be suggesting the stock is transitioning to a 'mega-cap-still-significant-but-not-invincible" cycle.
Note how price is leaning down against the $1600 level (and 50-day moving average) below its 200-day moving average. A basic tenet of technical analysis is that the more support is probed without buyers swooping in to save the day, the more likely it is to eventually give way.
That said, I would only seriously considering shorting AMZN here either a hedge versus my open swing long, or if the broad market weakness considerably. If the market keeping driving up, and this morning's dip is the best bears can do, it is probably not worth the trouble shorting AMZN for a swing, even if it is a surprising twist to see it as a bonafide ursine setup.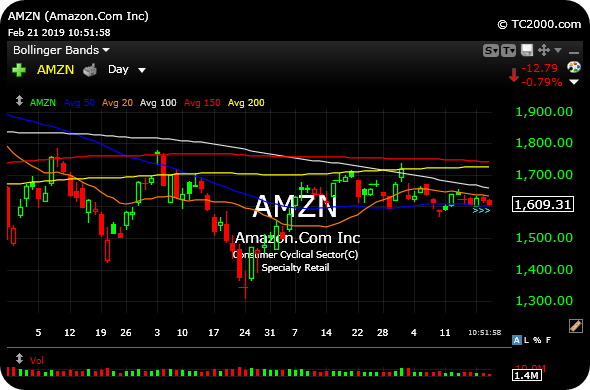 Stock Market Recap 02/20/19 ... Still Not Too Late for a Tri...