25Feb10:49 amEST
Once Upon a Time in Biotech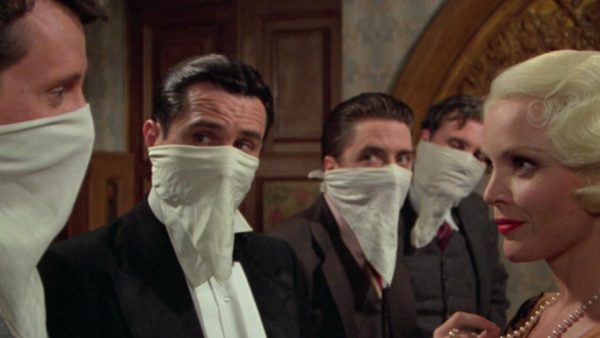 The timing of the massive ONCE buyout this morning came at a rather interesting technical juncture for the XBI, ETF for small and middle market capitalization biotechnology issues.
On the XBI monthly timeframe, below, note how the ETF was dealing with prior 2015 highs after dipping back under them late-last year. Indeed, this is a significant momentum in time and on the chart for bios.
That said, a wildcard for bulls in this sector especially has been the prospect of an uptick in mergers and acquisition activity. And seeing ONCE up 120% as I write this certainly fits the bill for an impressive buyout premium to juice the animal spirits of biotechs at-large.
Naturally, we still must navigate earnings season for many bios facing their respective reports in the coming weeks, especially for a plethora of XBI names reporting soon. In addition, bios almost always carry that FDA risk of a gut-punching announcement of a trail failing or a drug not receiving approval.
But that will always be the case, an inherent risk to the sector. Thus, we want to be more inclined to take the plunge and play small or mid-cap bios with the proverbial wind at our backs in the form of hearty M&A appetite to buy and buy at big premiums.
Now that ONCE is apparently off the market, the other gene therapy names like EDIT NTLA are obvious plays. But recall that we still want to go for names with good technical setups, in case that elusive buyout never comes. EXEL SAGE are two examples of quality or improving technical situations.
Either way, with XBI back above its 2015 peak it is hard not to give the sector far more attention on the long side going forward, with the M&A prospects sweetening the pot.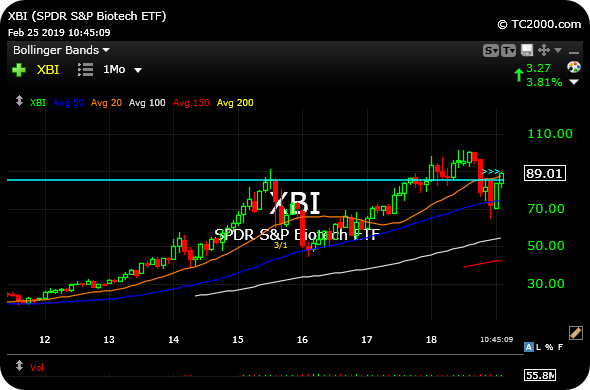 Weekend Overview and Analysi... Stock Market Recap 02/25/19 ...