13May10:34 amEST
War is War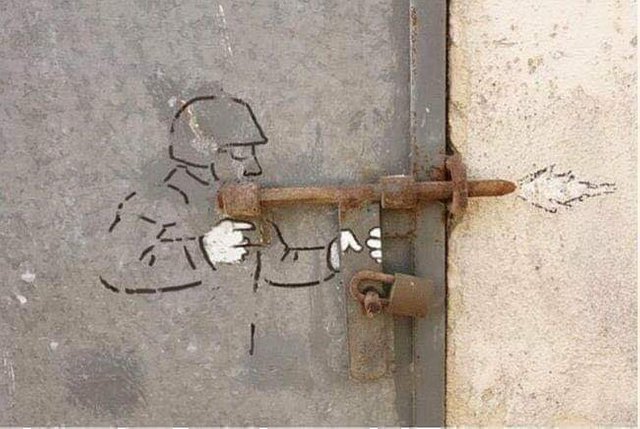 As the U.S./China trade war intensifies, markets continue to wobble with the uncertainty of the entire situation. A major Dow component like Boeing, for example, seems to be especially sensitive to the China tensions and may very well become caught up in the economic bloodbath. Simply put, a war is a war, and the uncertainty of the situation likely means markets draw little distinction between a fiscal policy conflict versus boots on the ground.
Thus, even with quite a few software charts continuing to iron out sound bases in longer-term uptrend, the violent daily broad market gaps function as the symptoms of a headline-driven market which outweigh most relative strength names for now. That dynamic will likely change at some point in the near future, provided that the broad market does not cascade lower and erase the rally since Christmas, taking software names with them.
But for now we simply acknowledge the nature of the current market, noting a name like ROKU green as I write this and not giving back any of its recent earnings explosion higher.
In addition, Bitcoin is catching a solid bid, using GBTC as a proxy. MARA and RIOT look to be the two best stocks to play this theme, green here, albeit rather risky names.
Finally, gold has been notoriously slippery for a while now. But if the miners can hold a bid for more than a few days I still think KL is easily one of the best looks in the space, seen on its daily chart, below.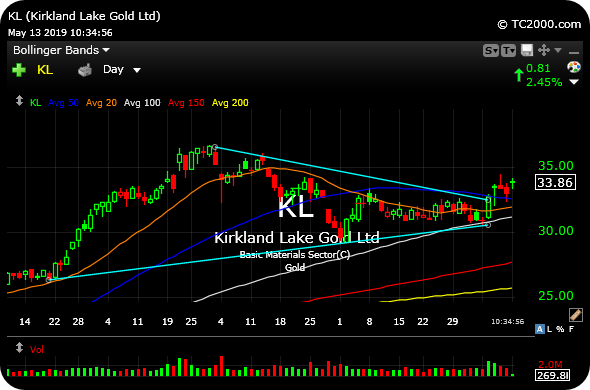 Sunday Matinée at Market Ch... I'll Have My China Trade War...