20Jul5:53 pmEST
Saturday Night at Market Chess Cinemas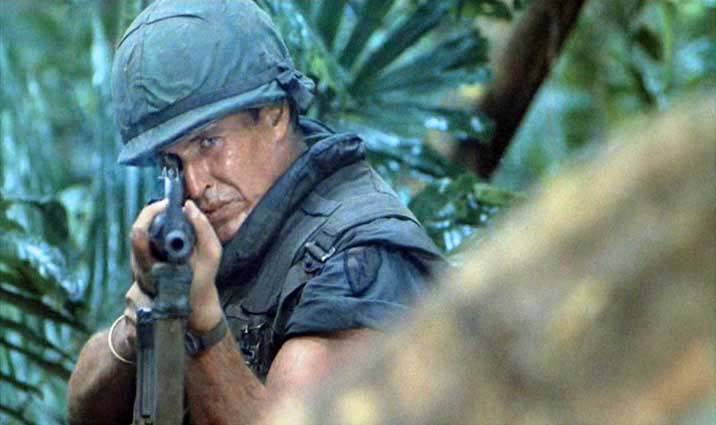 Currently available on Netflix, Platoon (1986) may not be a particularly upbeat film.
However, there is no denying it is Oliver Stone's masterpiece, with the award winning filmmaker flexing his true auteurship as the writer and director here, while a top shelf cast of Charlie Sheen, the menacing Tom Berenger (pictured above), and William Dafoe dominate the screen. Also noteworthy in the cast are John C. McGinley, Kevin Dillon, and Johnny Depp.
Make no mistake, this is indeed a classic piece of cinema and arguably the best film about Vietnam ever made.

via imdb:
Chris Taylor is a young, naive American who gives up college and volunteers for combat in Vietnam. Upon arrival, he quickly discovers that his presence is quite nonessential, and is considered insignificant to the other soldiers, as he has not fought for as long as the rest of them and felt the effects of combat. Chris has two non-commissioned officers, the ill-tempered and indestructible Staff Sergeant Robert Barnes and the more pleasant and cooperative Sergeant Elias Grodin. A line is drawn between the two NCOs and a number of men in the platoon when an illegal killing occurs during a village raid. As the war continues, Chris himself draws towards psychological meltdown. And as he struggles for survival, he soon realizes he is fighting two battles, the conflict with the enemy and the conflict between the men within his platoon.
Stock Market Recap 07/18/19 ... Games Which Have Been Around...