29Jul10:45 amEST
Sell the Rumor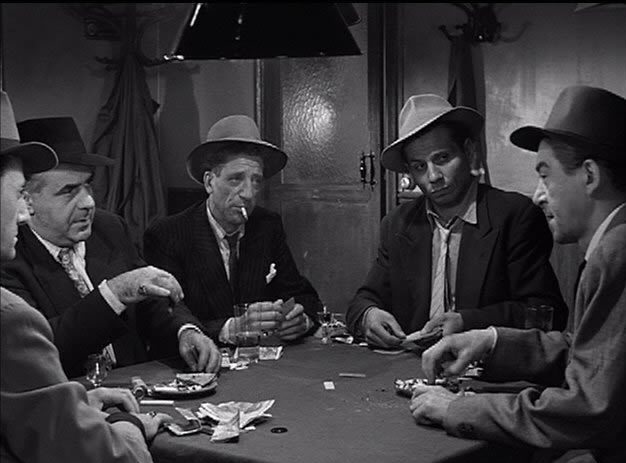 Stocks are mostly lower in front of a well-publicized rate cut likely coming later this week during the FOMC announcement on Wednesday. As I write this, I see software in the IGV and HACK ETFs, as well as the small caps in IWM, are leading lower. This type of action is roughly the polar opposite of the spirited rally in growth issues we saw just last Friday.
Thus, we could easily be experiencing a "sell the rumor" phenomenon in front of the FOMC, which of course begs the question a to whether we will then get a "buy the news" reaction if and when the rate cut occurs. Note that this is a bit of a variation on the more standard market scenario when "news" is rather obvious, which is to "buy the rumor, sell the news." We also have some high-flying earnings this week, including BYND tonight after the bell, which could easily sway near-term sentiment in growth stocks, too.
That said, despite some early carnage in tech growth stocks, note the QQQ ETF's 30-minute chart, below. The pattern of higher lows has not yet been breached, with a modest bounce developing right now off the morning lows. If that holds, my bias may be more to stand pat into the FOMC rather than de-risk. But below $193 would amount to bulls placing their faith in a buy-the-news reaction.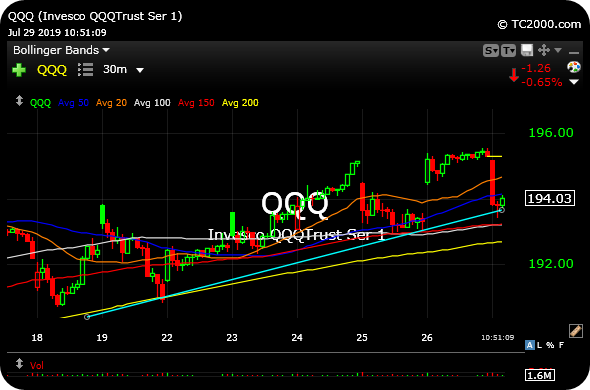 Weekend Overview and Analysi... Stock Market Recap 07/29/19 ...