02Aug10:27 amEST
Enjoy the Journey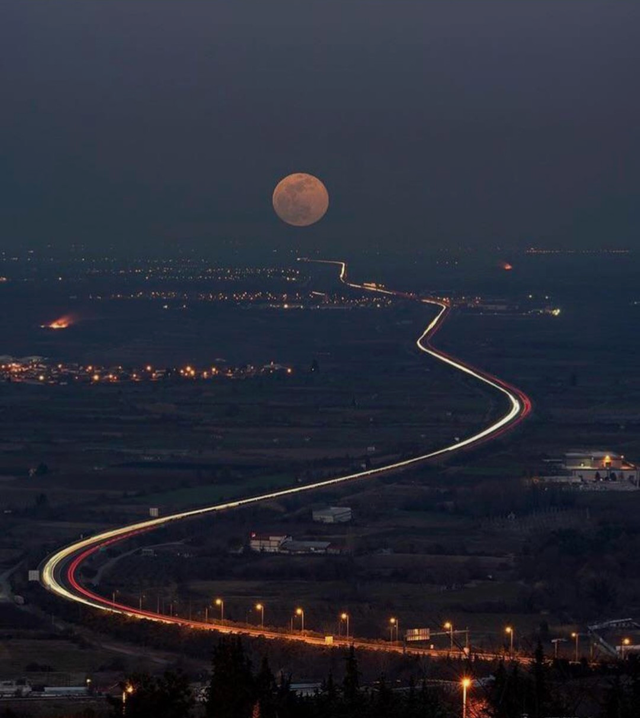 It may not be particularly fun to ease off the action during this mid-to-late summer market malaise, but with the small caps in the IWM breaking back below their 50-day moving average this morning to compound the heavy selling in tech (QQQ) over the last two sessions, resisting the urge to "make something happen" on the long side may very well be the biggest challenge for most traders at this moment in time.
Seasonally, we know that August and September can be choppy if not outright rough months for stocks. And with the warning signs we have seen this week, discussed here and with Members in real-time, we are happy to mostly stay in cash, picking off gold miner longs and scouting some short setups, too, until swing trading conditions improve.
True, it is nice seeing a name like PINS rally sharply after earnings, up over 19% as I write this and decisively clearing a post-IPO base. TNDM is a name I own long-term, and that healthcare play is up 5% after earnings, too.
Moreover, some social media standouts like TWTR and SNAP, the latter below on its daily chart, continue to exude unique relative strength. Surely, they will be names of note when this market mess abates and we get a bit better trading action.
That said, SQ is dumping hard after earnings, clearing needing a reset. And the general tone and tenor of the IWM and QQQ are near-term very cautious if not outright bearish--Again, the key phrase there is "near-term."
Still, red flags are red flags. And we ought not dismiss the potential for a rally into the back end of 2019 based on this action. In fact, some late-summer hiccups may very well be part of the journey to get there.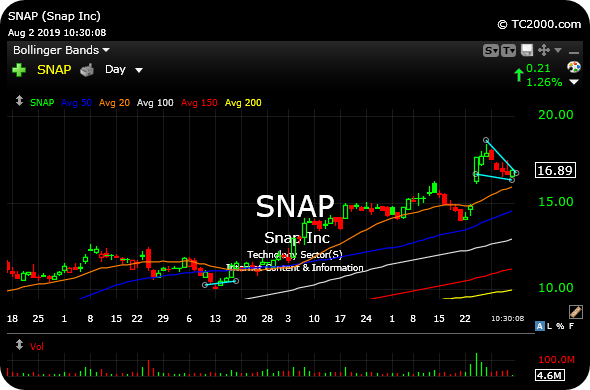 The Fed is Trapped; Long Liv... Sunday Matinée at Market Ch...